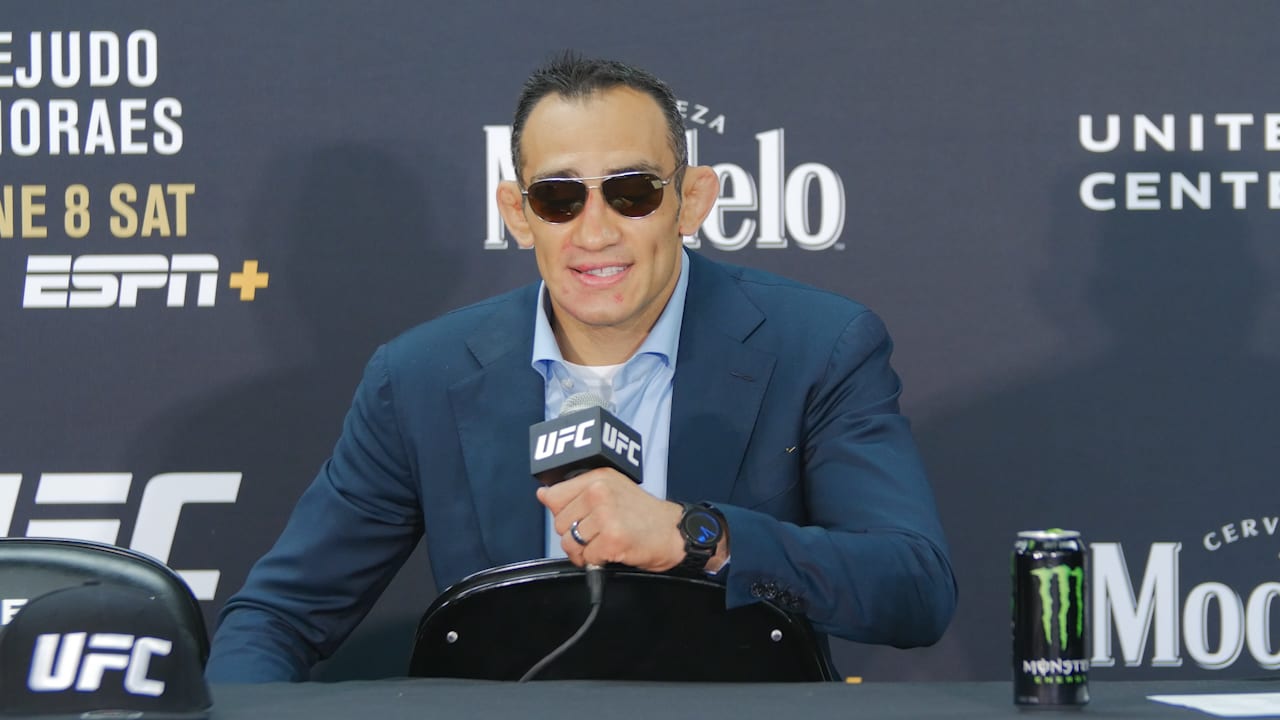 They might not have always seen eye to eye, but Tony Ferguson is as interested to see Conor McGregor's return bout against Donald 'Cowboy' Cerrone as anyone.
McGregor is set to meet Cerrone on January 18 in Las Vegas, his first fight inside the UFC in over a year. While they might be contesting the bout at 170 pounds, realistically, the bout will have repercussions over welterweight and lightweight, with both men having a history of crossing the two divisions.
Speaking on the Ariel Helwani MMA show, Monday, Ferguson (as always) offered a tongue in cheek prediction for the contest, and shared his excitement for the fight.
"I have to say, if Cerrone kicks him in the chops, McGregor's going to fall like a ton of bricks," Ferguson said. "But like I always say, I'm going to go for the double knockout. I think they're just going to go in there guns blazing. It's going to be a good fight. I can't wait to watch it."
Ferguson's last fight was, interestingly enough, fought against Cerrone at UFC 238 in June of this year. The contest, which ended when Cerrone mistakenly blew his broken nose and forced his eye closed, was a high paced back and forth affair.
As far as McGregor goes, he and Ferguson have long been linked to a scrap, although have yet to cross paths.
–
Comments
comments