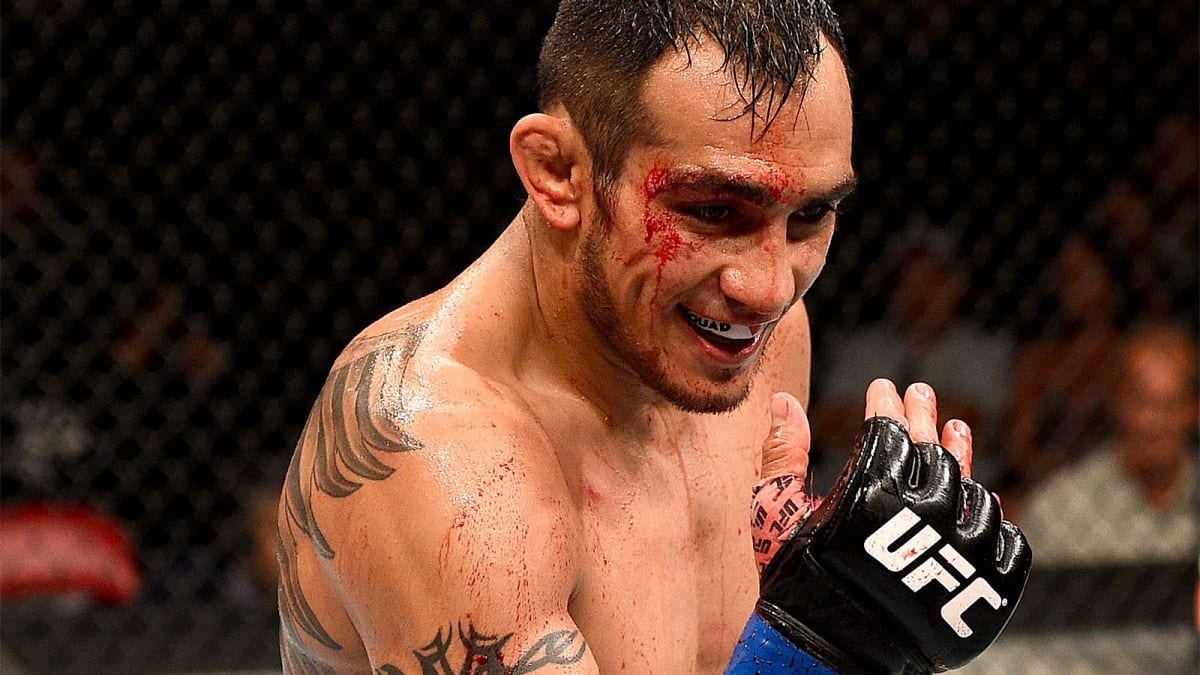 Last Friday in Boston, the UFC held a press conference to hype UFC 222 and UFC 223, especially with the newly announced main event of Tony Ferguson vs. Khabib Nurmagomedov for April. But while there is no denying the interest in the competitive nature of that contest, there is still a certain amount of confusion over the stakes.
While UFC president Dana White announced Ferguson vs. Nurmagomedov was set to be for the undisputed UFC lightweight championship, he stopped short of announcing the 155-pound champion Conor McGregor had been stripped of his title.
Now, Ferguson and Nurmagomedov is still hugely anticipated, but (at least for one of) for the men involved, there's something frustrating about the lack of clarity. For instance, Ferguson, who was speaking on MMAFighting's The MMA Hour today, seems a little less than impressed with the is he/isn't he about his championship status.
"This whole situation … it kind sucks, but I've been excited about this fight for a very long time," Ferguson said. "I don't want to fight against someone who doesn't want to fight, I've tried it before. But once the fight was decided, my opponent was given, my main focus was on the guy in front of me. To me this for the real belt, I'm the current champ. I might not be always be given the respect that I need or given the respect that I should be, but it's what fuels me and I can't be ignored forever. I'm going to derail this hype train, I'm going to clip this eagle's wings.
"As far as what they were telling me in the contract; that's what they were telling me. They were saying 'look, you guys are fighting for the undisputed title'. That was right before they told me I was going to fight Conor McGregor. And then the whole bunch of shit just went down."
On the business side of things, Ferguson says it's not the loss of money that not getting into the cage with McGregor brings that confuses him. For him, it's about not knowing exactly where he stands. While White is still a figure worthy of respect for Ferguson, he'd like some clarity on how much he means to the company.
"Yeah it bothers me, it bugs the shit out of me, dude," Ferguson said. "Wouldn't it you? I'm the fucking champ and we don't know if we're fighting for the real belt or not. What the fuck is that? Dana White is telling us one thing on one part of the curtain and on the other side he's saying 'no, Conor McGregor's the champion'.
"And I love Dana, man, but I'm like what the fuck dude? Am I not the champion or am I the champ? Do you want to hype me up or do you not want to hype me up for this fight?"
Comments
comments