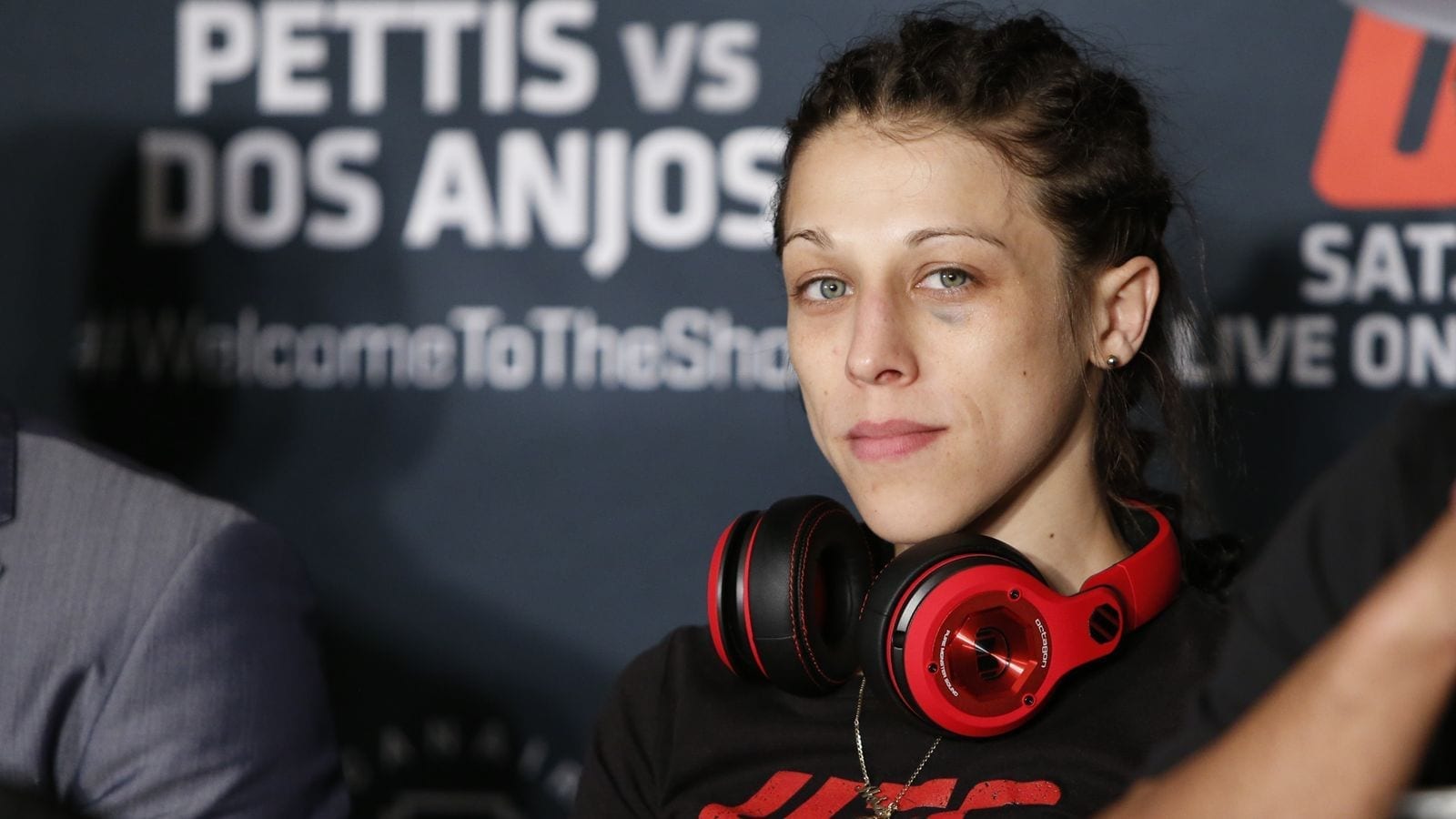 Joanna Jedrzejczyk realises the general fanbase of mixed martial arts believe Rose Namajunas beat her fair and square at UFC 217. In her heart of hearts, however, Jedrzejczyk simply can't agree with their assessment. She can't think of that night without knowing the devastating weight cut that took place hours before.
By now, most are aware Jedrzejczyk made changes in her management team after deeming the preparation done by 'Perfecting Athletes' to be dangerous. Until now, however, Jedrzejczyk has kept the exact scale of how bad her weight cut was under wraps. Speaking on MMAFighting's The MMA Hour today, the former UFC strawweight champion revealed that she had to cut 15-pounds in 14 hours before her title fight.
"Man, I felt so bad. I had to cut 15 pounds in 14 hours. I did it in 14 hours," Jedrzejczyk said. "I think Perfecting Athletes couldn't believe that I did that. I start my weight cut at 5 pm on Thursday and I was on weight five minutes before 11 am on Friday, so it was a miracle. I was praying to God for this miracle, and it happened.
"I took this mentally. I was crying, I was so weak but I believed it. I said to one of the Perfecting Athletes team, 'Hey, it's a shame for a champion to not make her weight', and then I made it; a thing I couldn't believe."
According to Jedrzejczyk, things got so bad that those around her started to suggest pulling herself from the bout, or perhaps taking an IV in order to regain the fluids her body so desperately needed.
"After the weigh-ins, I had only fluids and I went to bed because I took just two 15-minute naps during the weight cut," Jedrzejczyk said. "The thing is, my legs got numb after I woke up. I said to my doctor, 'Hey, my legs are numb', and she said, 'nothing to worry about, we're going to hydrate you more' and 'you're going to be fine'.
"But the next day, I felt the same and thought the most crazy things. I took the fight mentally. I wanted to go into the fight and push away all of the worries. … Like I said, I could've gone to the doctor and got an IV, but I was worried that they were going to cancel my fight. I couldn't do that to my fans. I'm a real warrior. And if people want to believe they can believe. If not, I will prove them wrong. I'm still the champion."
Comments
comments