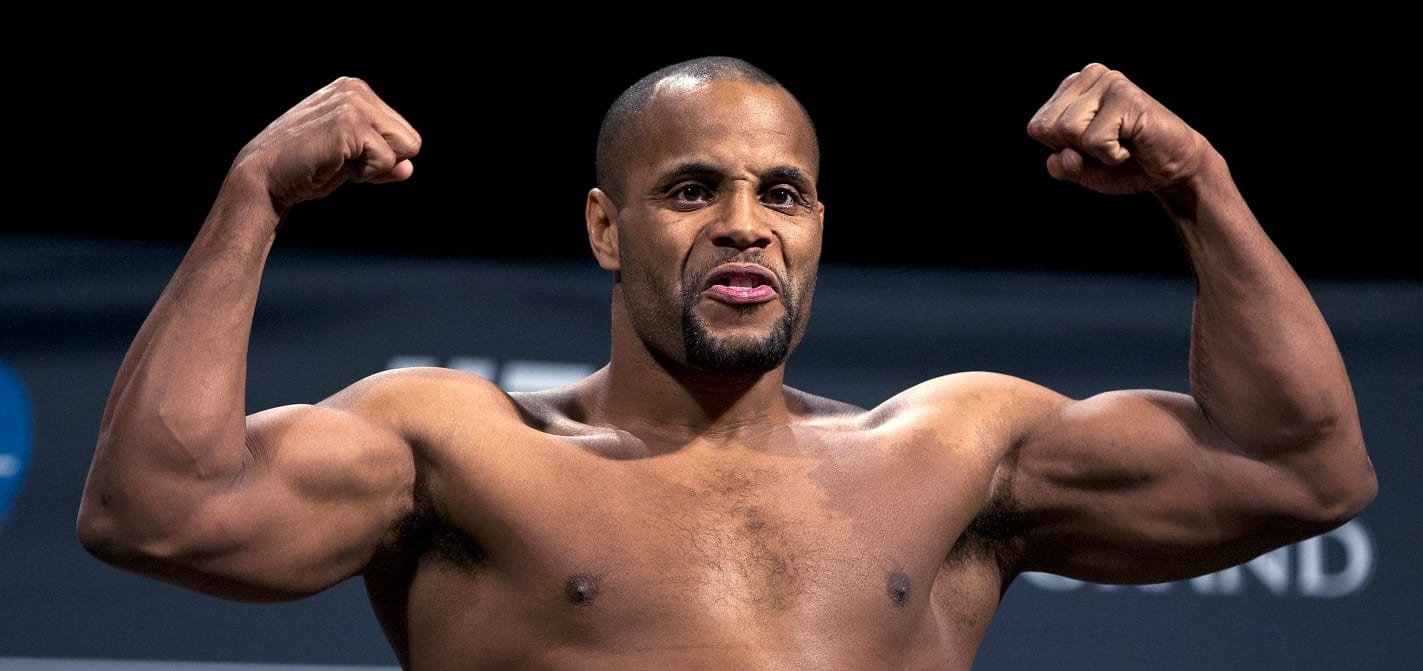 We are entering the last stages of Daniel Cormier's mixed martial arts career.
The UFC light heavyweight champion, currently 38, has categorically ruled out fighting past his 40th birthday, which takes place on March 20 next year. He will have been competing in MMA for nine years, which featured an astronomical rise to the top tier of the sport.
Cormier was speaking on MMAFighting's The MMA Hour to discuss his victory over Volkan Oezdemir on Saturday night, and revealed his self-imposed deadline of leaving the sport. According to Cormier, it's simply time to share the athletic spotlight in his family, and he's looking towards supporting his children in their own endeavours, rather than focusing on his own.
"I'm done, I'm going to be done at 40, I won't be back," Cormier said. "There won't be jumping around or 'I'm done until I get the right type of fight.' It'll be over. I'm not going to be doing this anymore. I've said time and time again that I've lived a great life in sports, I've loved every moment of it. My family has revolved around sports. Not only my family, Selena and the kids, but also my mom and my dad. I've been the center of the athletic universe for my family for a really, really long time, and it's time for that to be little Daniel and Marquita. It's time for them to be the center of our athletic competition, and I just want to be one of those crazy dads that gets to yell on the sideline and just go crazy and brag about his kids.
"Like 'yeah, my kid won this tournament, my kid won this gymnastics competition'. That stuff excites me, man. I've always wanted that, and I've had my time. Since I was 15 years old, I've been wrestling international competitions and going to the Olympics and the NCAA championships, and fighting in Strikeforce, UFC, so I've had my time. I've lived a lifetime in the spotlight. It's okay, I can be done with it when I'm 40 years old."
With March next year as the targeted date, Cormier likely has around two or three more bouts left. He's already said he's not interested in a return to heavyweight, particularly with teammate Cain Velasquez getting back to active competition.
With that being said, Cormier doesn't have an idea in mind for how the rest of 2018 and early 2019 should go.
"I don't really have a perfect scenario," Cormier said. "Because if I start to think 'well, it'd be great if I beat Gustafsson in July and then beat Jones in December', now it's about them. It's not about them anymore. It's about me. It's my story.
"I don't care who I fight over the course of this next 14 months. It's going to be who's deserving. My legacy, my career, is not tied to beating Alexander more convincingly this time, or finally beating Jon Jones. It doesn't matter to me anymore. It's about me and what I'm doing. At the end of the day, I have to be okay with my career when it's said and done, and my career is good with me when it's said and done whether I beat Jones or if I have to beat Gustafsson or if I never face him. I'm fine with everything."
Comments
comments