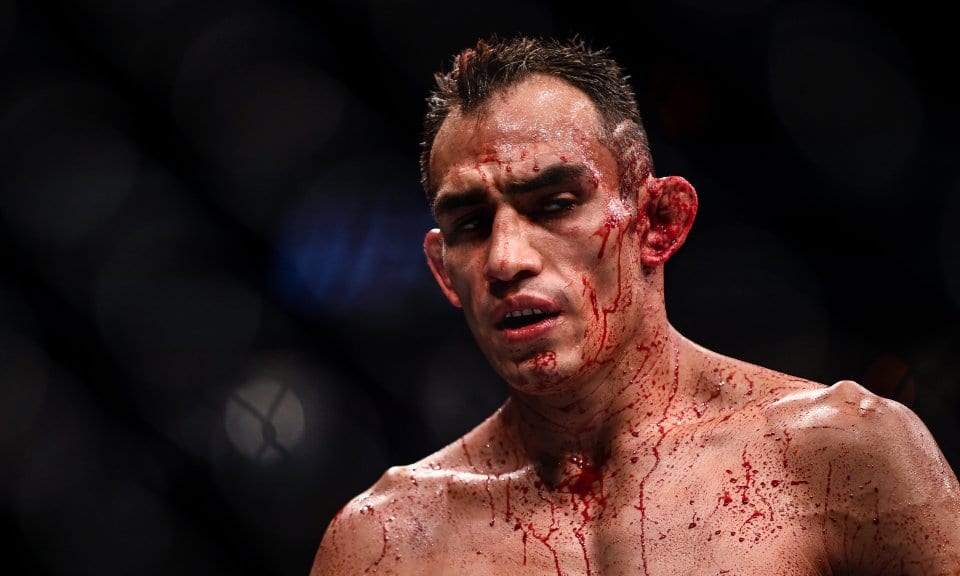 If Jake Paul wants any help ahead of his planned MMA debut in 2023, Tony Ferguson says that he would be more than happy to help out.
Paul revealed on Thursday that he has signed a multi-year deal with the Professional Fighters League (PFL) ahead of appearances in a new 'Super Fight' division which is designed to showcase fighters who are considered pay-per-view draws but are competing outside of the traditional title and rankings infrastructure in the MMA organisation which operates with a regular season and playoff model much like many American sports leagues.
But Paul, who remains a combat sports neophyte, will likely require significant training as he attempts to add to his repertoire of attacks — which, if we're honest, still requires a lot of fine-tuning in the stand-up realm in addition to everywhere else.
But if he wants to learn, Ferguson says he can teach.
Let me know when you need a good MMA coach @jakepaul You can be one of my students- Champ 🥷 -CSO- 🇺🇸🏆🇲🇽 # KeepGrindin'Kid pic.twitter.com/11JQM4NS4T

— Tony Ferguson (@TonyFergusonXT) January 5, 2023
"Let me know when you need a good MMA coach, Jake Paul," Ferguson wrote on Twitter. "You can be one of my students."
There is as of yet no indication where or with who Paul will train ahead of what he says will be one MMA match and one boxing match in 2023, and it is unknown if he will consider Ferguson's offer. One consistently a top-ranked lightweight, Ferguson's performances have dipped recently.
After a run in which he went 18-1 (with a sole defeat to Michael Johnson), Ferguson has now lost each of his past five fights, including being finished by both Michael Chandler and Nate Diaz in 2022.
Comments
comments