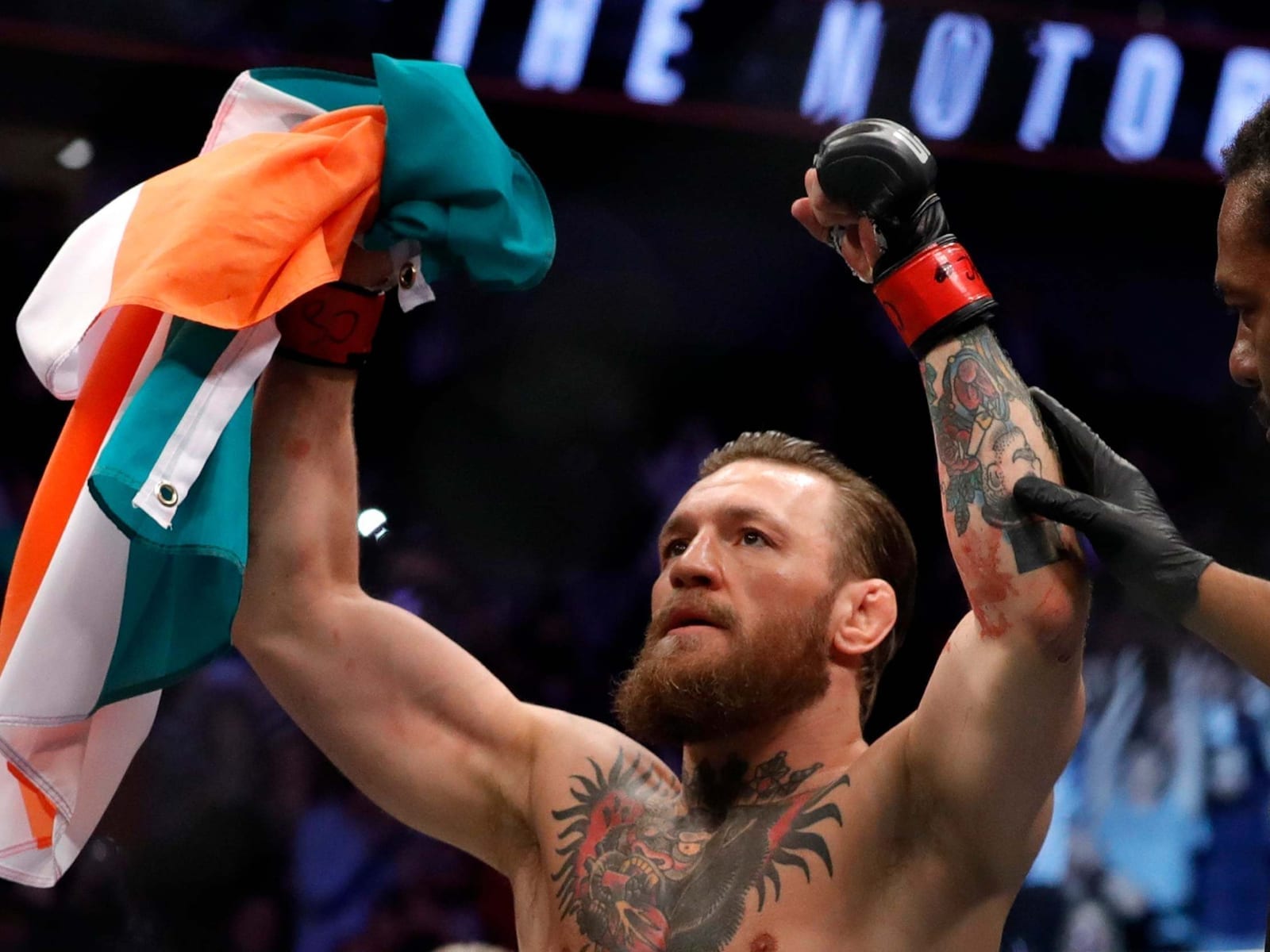 As Conor McGregor nears his return to the cage, he has vowed that whoever stands opposite him on his return will fold shortly after the first bell rings.
McGregor has been absent from the Octagon since the summer of 2021 as he worked to overcome a serious leg injury suffered in his most recent fight — but with each passing day, the UFC's first-ever simultaneous two-weight champion edges nearer to his return. Various training clips have filtered out of McGregor's orbit in recent months, with each one appearing to show that he is closer to full fitness.
And when he does strap on those 4oz gloves, McGregor says that his opponent — whoever it is — will feel the brunt of his frustration at him having had to spent a prolonged period on the sidelines.
I'm going to slice through someone on return. Trust that. And I don't care who. Line up.

— Conor McGregor (@TheNotoriousMMA) January 6, 2023
"I'm going to slice through someone on return," McGregor wrote on Twitter. "Trust that. And I don't care who. Line up."
Several names have been mentioned as potential McGregor opponents as a range of different fighters across different weight classes attempt to position themselves to be the fighter whose phone rings when McGregor is ready to make the walk once more. Michael Chandler is one who has openly campaigned for a fight with the Dubliner, even suggesting a meeting at 170-pounds, while several others such as Tony Ferguson have been linked to McGregor for several years.
While the specifics of McGregor's return have yet to be formalised, the training footage and the statements on Twitter seems to show that much of the hard graft has been completed. All that's left, as he says, is for a range of potential opponents to 'line up'.
Comments
comments