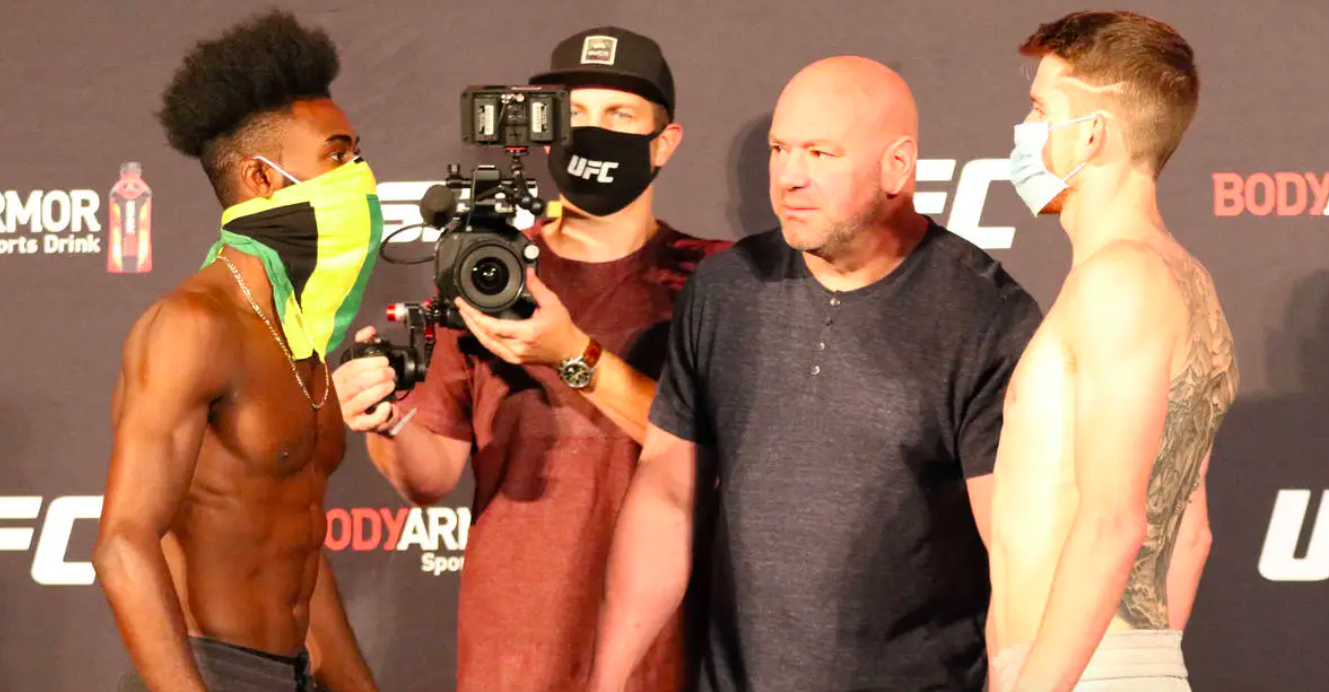 Cory Sandhagen's first UFC defeat is still a point of contention for him.
Back in the summer of 2020, Sandhagen was riding a five-fight win streak in the UFC before stepping into the cage with Aljamain Sterling — winner of four successive fights at the time. It didn't go to plan. Less than 90 seconds after the first bell, Sandhagen was lying unconscious in the middle of the canvas after succumbing to a Sterling rear-naked choke, as so many others before him have done.
The defeat, meanwhile, appears perhaps better than it did at the time given that Sterling remains unbeaten since then and has risen to championship-level at 135-pounds. However, Sterling has also suggested that it is only a matter of time before he moves to featherweight, most likely after a title defence against Henry Cejudo which is expected to take place later this year.
And if Sterling winds up at 145-pounds, Sandhagen says that he too will walk a similar path.
"I think even if he does move up, I'll probably follow him," Sandhagen said via MMA Junkie. "I would really like to get that fight back, so maybe in the future that'll happen."
Sterling's decision to potentially move to 145 is two-fold: making weight at 135 certainly gets more difficult as one gets older but as well, his friend and training partner Merab Dvalishvili is also working his way to title contention at bantamweight and Sterling says that he doesn't want to be an obstacle to his friend's ambitions.
"I actually really commend Aljamain on making a move like that," Sandhagen added. "Whether he follows through with it is a different story, but I think him doing that for his close buddy is something that says a lot about Aljamain, and I really commend him on being that type of friend."
Comments
comments