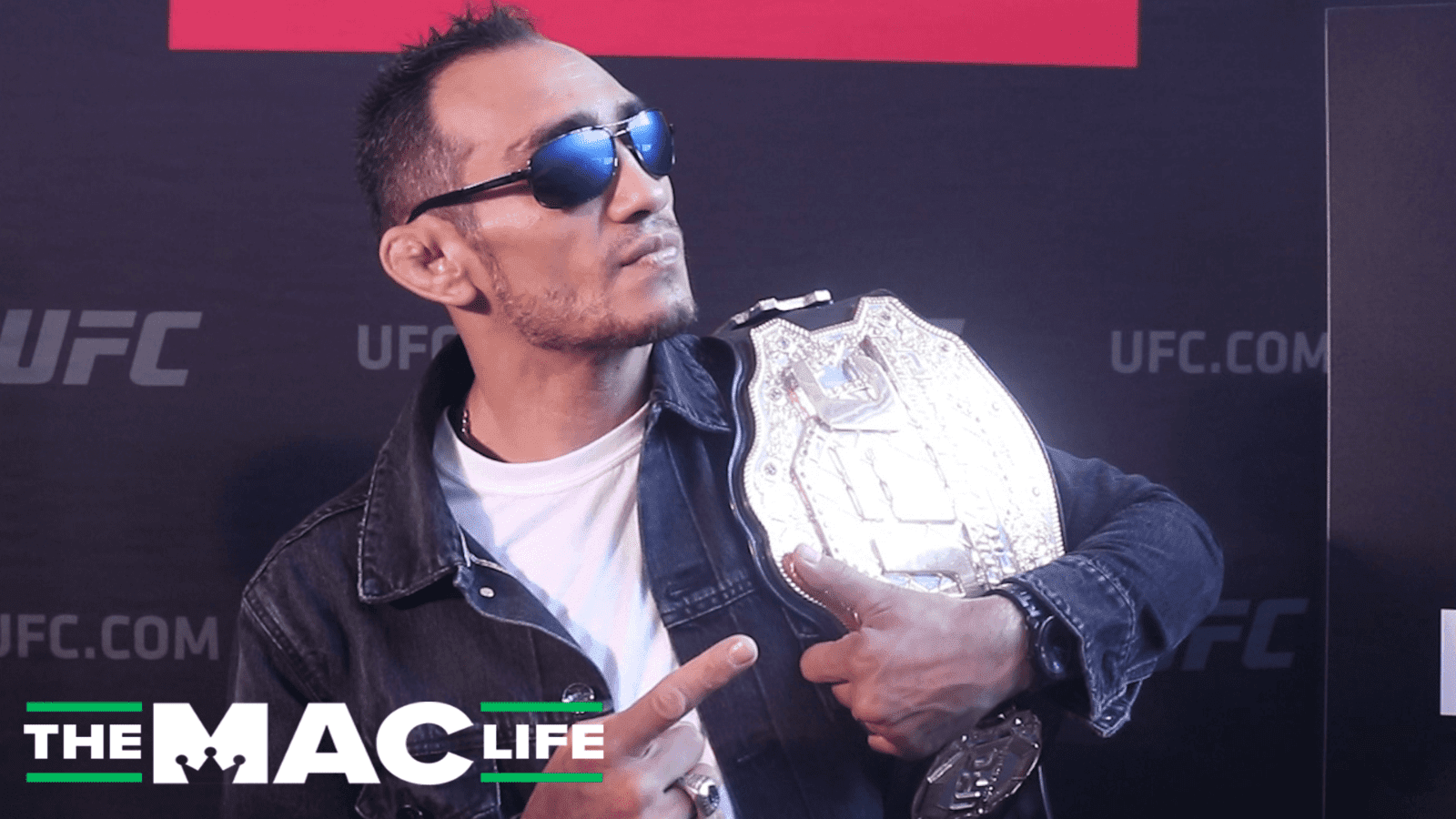 Somehow, a rumour began that Tony Ferguson would be on hand in Abu Dhabi to serve as a back up to Khabib Nurmagomedov vs. Dustin Poirier should anything happen to either main even fighter.
Much like Alexander Volkanovski did in Edmonton a while ago, Ferguson was reported to be ready to weigh in alongside Nurmagomedov and Poirier, and be ready to slip in at a moments notice. Well, sorry to disappoint you fans, but Ferguson isn't on board.
"First of all, I'm not backup for anybody," Ferguson said, speaking on the Ariel Helwani Show. "I got 12 fights in a row, fuck that. It was talked about it, but at the end of the day, I'm not here to be back up. I have the belt, I've won 12 in a row. The next fight is going to have to be for the belt, it's gonna have to have a lot of build up, especially for the fans. It deserves a full camp.
"At the end of the day, I've done this already. I fought for my title, I deserve more than that."
Both Nurmagomedov and Poirier have acknowledged in the lead up to their contest this week that Ferguson is the rightful next challenger for the title. Ferguson won the UFC interim lightweight title in 2017, but was stripped of the belt after he injured his knee during media obligations for the UFC.
Since then, he's yet to compete for a title, but is still regarded as one of the elite men at 155-pounds.
–
Comments
comments