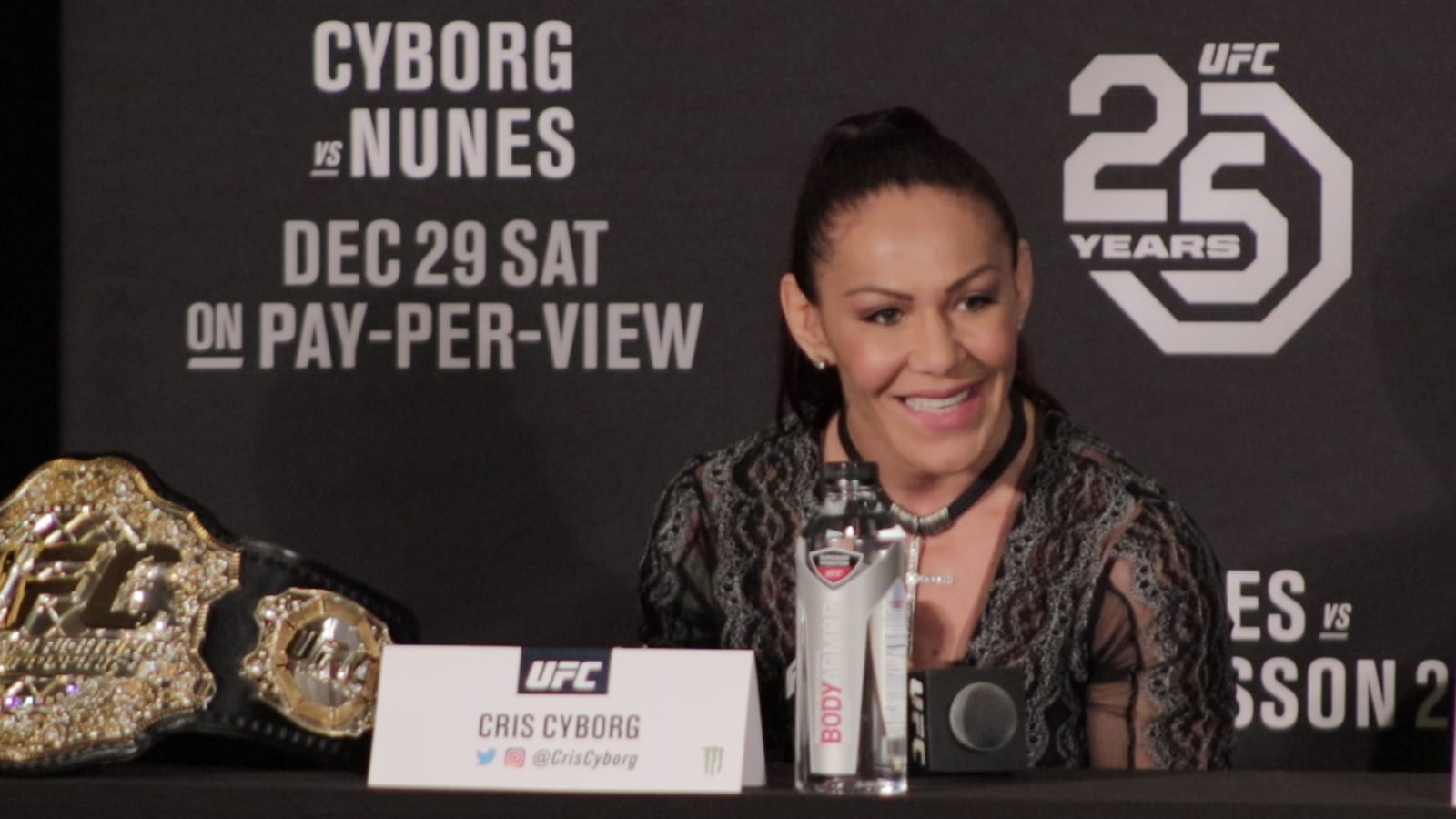 Just a month after her release from the UFC, Cris Cyborg has already found a new home.
The former UFC featherweight champion has, as many suspected, signed with Bellator MMA. The news was revealed by Bellator president Scott Coker in a video tweet on Wednesday.
I am proud to announce that @BellatorMMA has signed @CrisCyborg to the biggest contract in women's MMA history.

Welcome to the family. pic.twitter.com/BQM29cCUP3

— Scott Coker (@ScottCoker) September 3, 2019
In the video, Cyborg herself addressed her fans on the new move.
"Hey Cyborg Nation fans," she said. "I'm very excited to announce that I'm gonna be partnering with Scott Coker and Viacom and be fighting in Bellator, and you guys know I have a lot of girls who want to fight at 145-pounds [there]. This means you're going to have a lot of fights per year, and I'm very happy about that.
"My goal is [to be] the only female fighter to hold four different major titles in the same division. I know with you guys, I can do that. I just wanna say, Cyborg Nation: welcome to Bellator."
While it's an announcement, it's not necessarily a surprise.
Cyborg and Bellator boss Coker have long had a good relationship, and as soon as the Brazilian was available on the free market, Coker made no attempts at hiding his interest.
Comments
comments