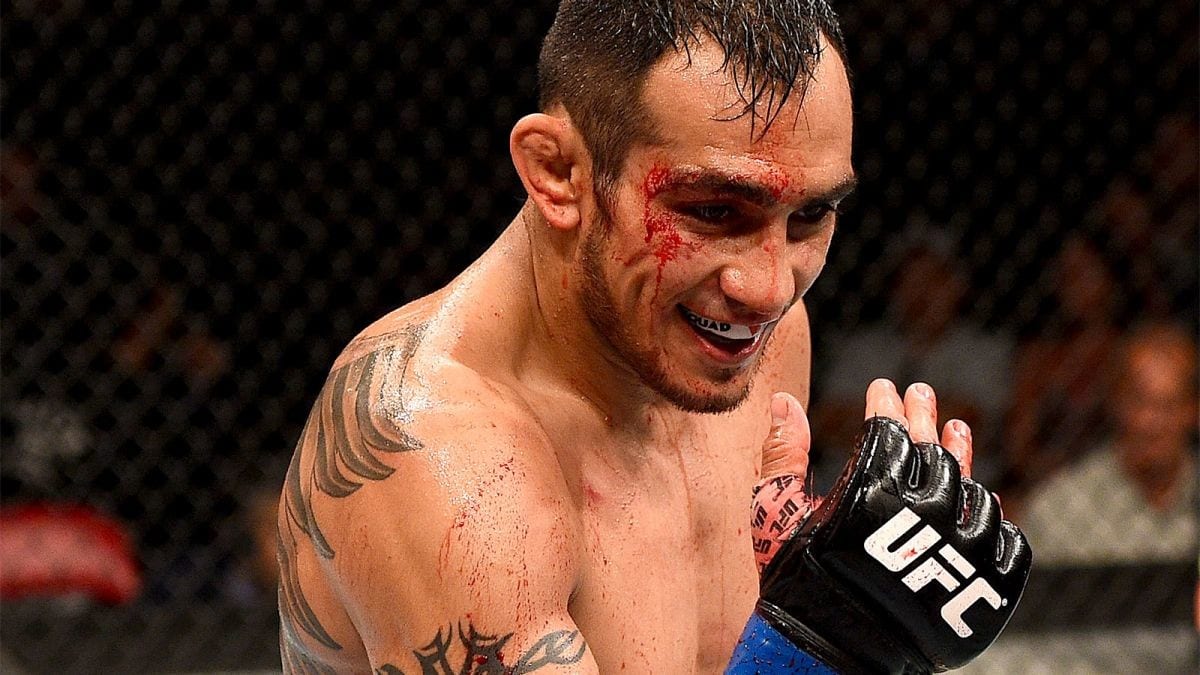 Tony Ferguson has praised Michael Chandler for the technique which knocked him more than a week ago in Phoenix at UFC 274.
El Cucuy suffered his fourth straight defeat in the fight against former Bellator champion Chandler, and was knocked out cold when he was caught with a flush front kick to the chin — the first time that Ferguson had ever lost a fight in such a manner. Ferguson, though, isn't hiding from the repercussions of the contest and has taken to social media several times to detail his thoughts after the bout.
And speaking to Ariel Helwani on Monday's edition of the MMA Hour via MMA Fighting, Ferguson again broke down what went right and, perhaps more crucially, what went wrong.
"I just remember not putting pressure, and me trying to figure that out," he said of the fight. "I have to go back to listen to the commentary and the audio from the corner, but my wrestling coach said something about pressure, and I don't know, it was just completely different. God told me I wasn't ready, pretty much.
"There's a lot, obviously, that I can go back and try to fix. But props to Michael Chandler for using my f****** move to knock me out. That s*** don't happen every day."
Ferguson, 38, faces a pivotal stage of his career after the loss. Four defeats in a row is less than ideal but five on the bounce would be very hard to rebound from.
But he says that even through the agony of defeat, Ferguson has gained a newfound confidence.
"When I first started, I was hungry for that, and I've got that same hunger back, and there's no bulls*** on that," he said. "I want to go and spar and I want to do damage again, not to hurt people, but to better myself."
Comments
comments