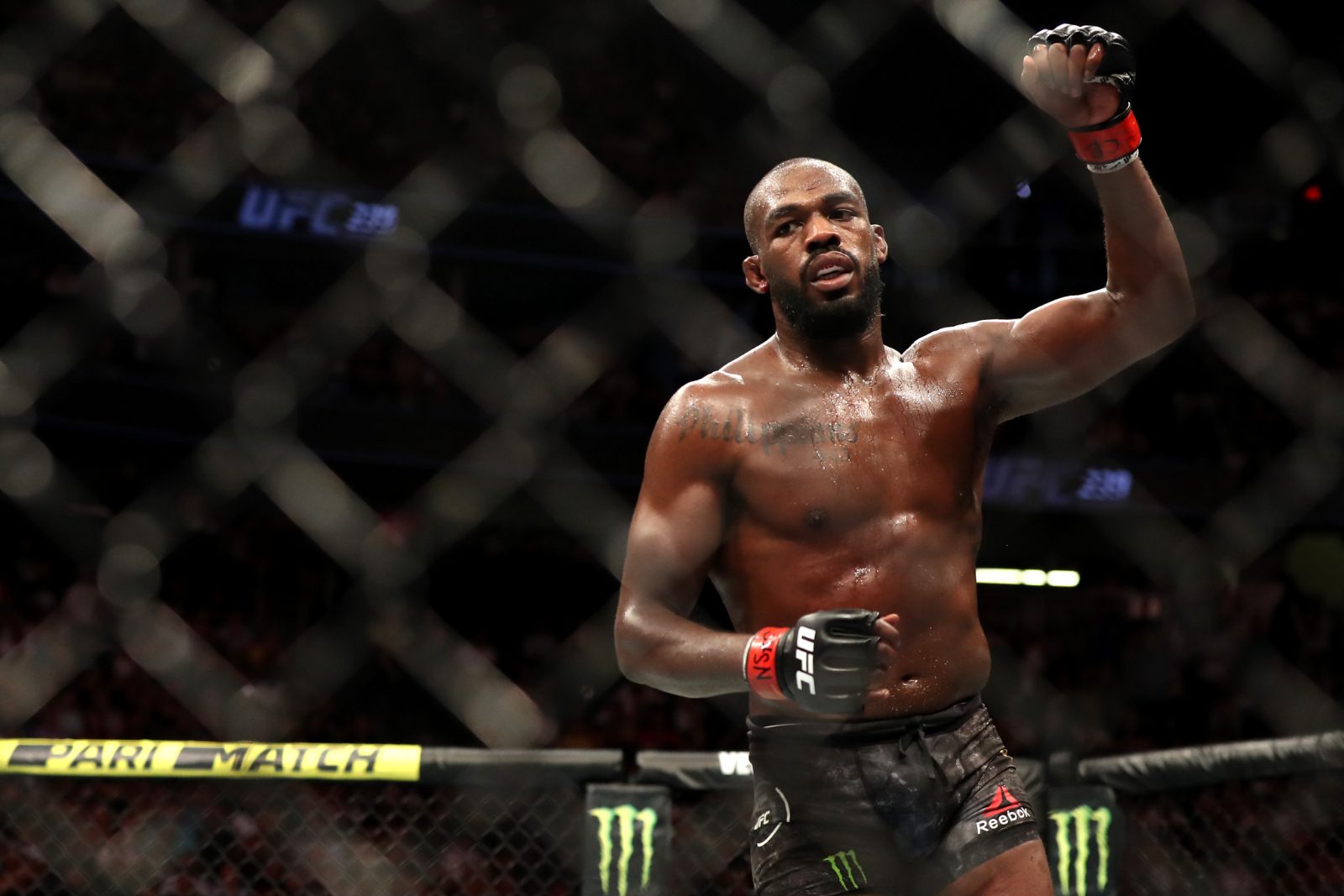 In one sense it's somewhat interesting that we're still here talking about Jon Jones' impending heavyweight debut as we approach him not competing in two-and-a-half years, but amid reports that THIS TIME it's actually close to happening word is filtering out of his training sessions which state that he's nearly ready to go.
Jones hasn't fought since a light heavyweight title defence against Dominick Reyes in February 2020, later vacating the world title ahead of (an eventual) move to heavyweight. A lot has happened since then. He has becoming embroiled in a pay standoff with the UFC, he has been admitted to the UFC Hall of Fame (and later arrested on the same night) — but all this time, he has also been adding some bulk to his frame ahead of taking on the sport's big boys.
Recent reports have indicated that Stipe Miocic will likely be Jones' first opponent at heavyweight, in a fight expected to take place in September (though this could easily change) but according to one of his training partners, UFC fighter Yorgan De Castro, Jon Jones 2.0 will make light work of whoever he is paired with.
"He's been waiting two years for this. He's walking around at 255 pounds but is so strong. And cardio will be the key. He has so much cardio. He hits pads for two hours and doesn't slow down," de Castro said, via Bloody Elbow.
"You're never comfortable with him in sparring. If you start to get comfortable with the hands, he wrestles you. If you want to get up, he throws elbows and knees. Not many people can do that at heavyweight. Everybody has heavy hands, but not many people can combine wrestling and jiu-jitsu. And Jones' versatility will make the difference.
"I don't see anyone else at heavyweight with a good enough wrestling or ground game," he said. "And if they have good wrestling, Jones will be superior on the feet. The Stipe fight will be perfect. Stipe weighs the same and has good boxing."
And as for a how a fight with Miocic, regarded by many as the best UFC heavyweight in history, might go?
"I think Jones will run through Stipe," he said.
Comments
comments