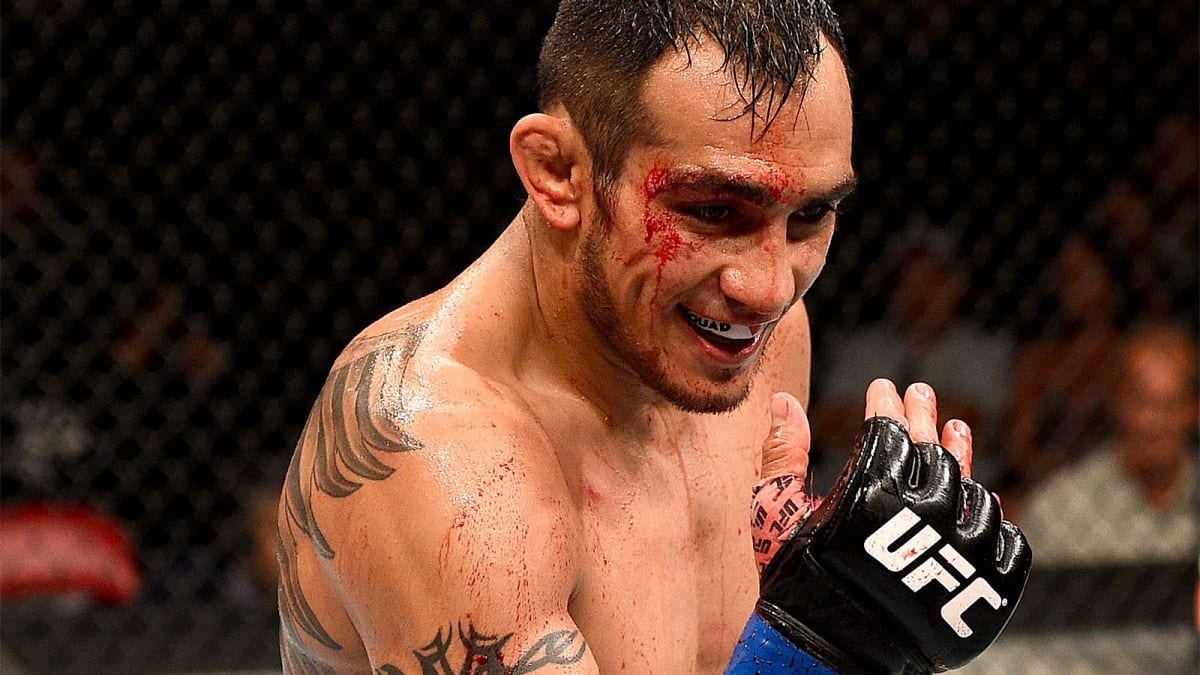 If you're still believing this is an April Fool's joke, it might be time to prepare for disappointment. UFC president Dana White, Khabib Nurmagomedov and now Tony Ferguson have all acknowledged the reality that Ferguson will not be competing next Saturday night.
Earlier, Ferguson took to his social media to address the breaking news, and acknowledged he'd suffered an injury that left him unable to fight Nurmagomedov — causing the scrap to be cancelled for the fourth time.
"Words Can't Express How Hurt, Frustrated, Angry And In Disbelief I Am Right Now," Ferguson posted on Instagram, (capitalisation his). "As I Was Completing My UFC Pre-Fight Media Obligations On Friday I Had An Accident On A Studio Set That Tore A Ligament In My Knee."
Ferguson went on to detail that he could potentially require surgery, although would continue to hear opinions before making his decision. He also offered apologies to the fans and opponent Nurmagomedov.
Ferguson has been replaced by UFC featherweight champion Max Holloway.
Comments
comments