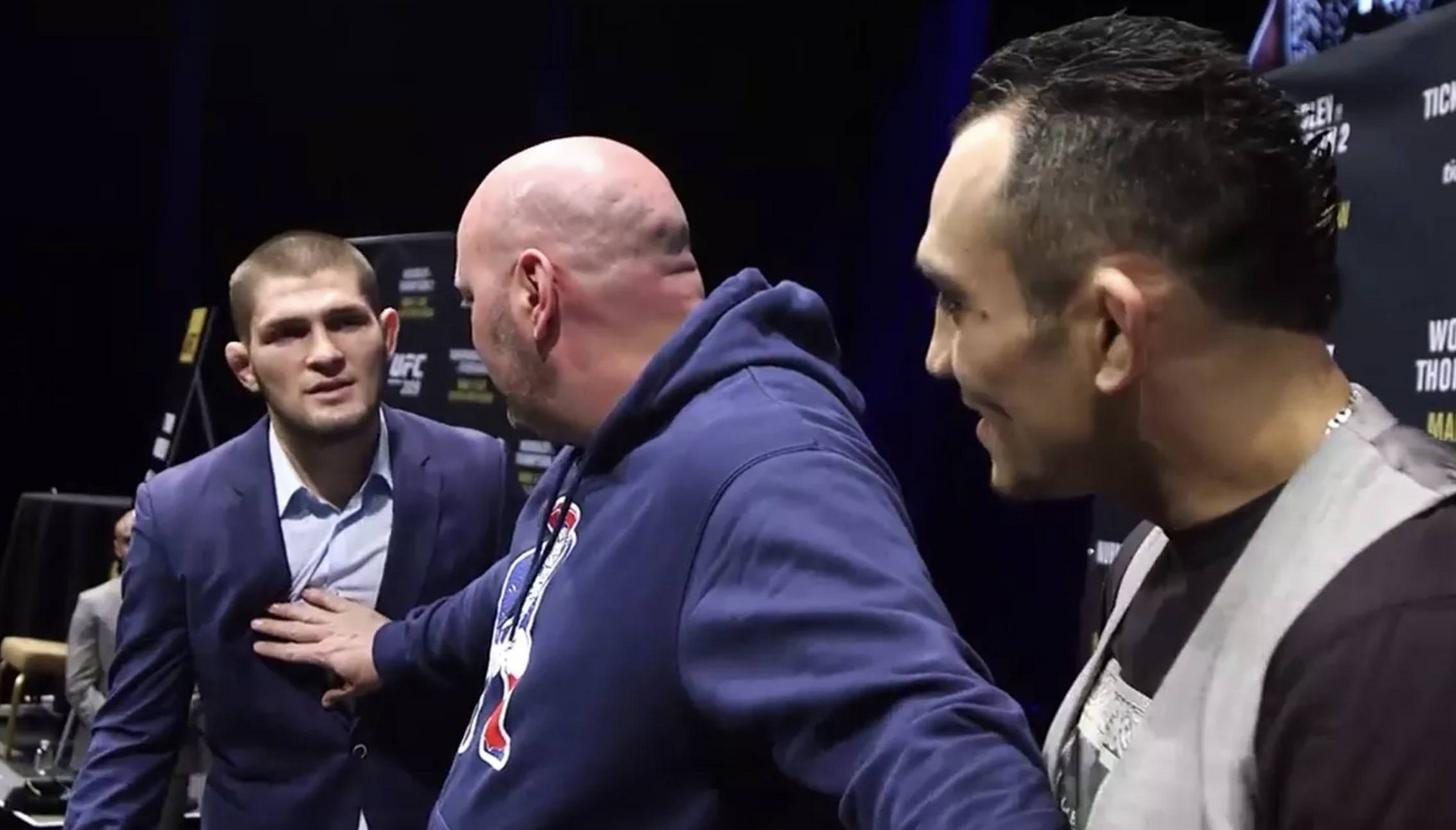 It's so hard to believe. Tony Ferguson and Khabib Nurmagomedov's latest contest has been scrapped for the fourth time — and on April 1st, no less.
Now, UFC featherweight champion Max Holloway has agreed to step up to meet Nurmagomedov on six days notice. It'll be for the UFC lightweight title, although current champion Conor McGregor will not be stripped until the contest starts, due in part to the promotion wanting to avoid late not dramatics with injuries.
Now, Nurmagomedov has taken to his social media, and he (perhaps unsurprisingly) seems less than impressed with the sudden turn of events.
"Tony heal up man. Just want to advise you, don't talk too much anymore," he wrote. "Lot of thoughts in my head right now, but I don't want to become like you. Hope, this lesson will teach you watch your mouth."
UFC 223 takes place next Saturday in Brooklyn, New York.
Comments
comments