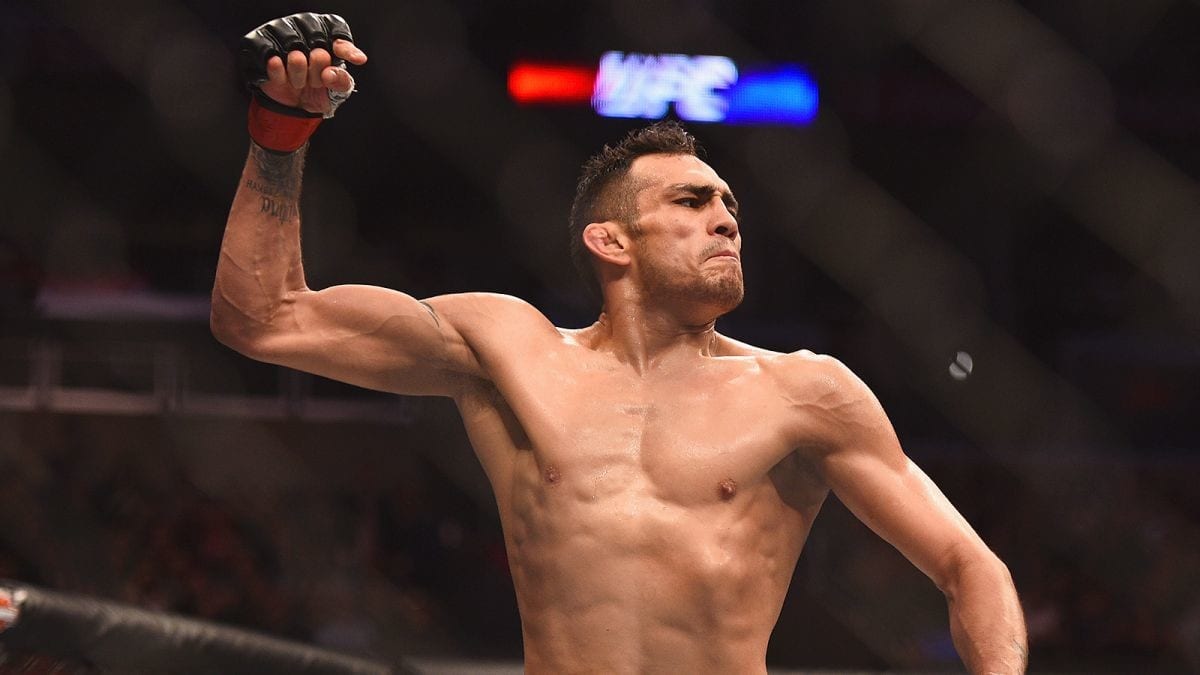 Tony Ferguson has labelled Khabib Nurmagomedov as "unprofessional" following the cancellation of their UFC 209 bout last weekend.
Nurmagomedov was deemed unable to compete after experiencing difficulty in making the lightweight weight limit of 155-pounds. The matter was confounded by Nurmagomedov's team taking their fighter to a local hospital in Las Vegas without notifying the UFC, a move which UFC president Dana White said made it impossible for the bout to be saved.
While in hospital, Nurmagomedov was reportedly treated with IV rehydration, a move outlawed in the USADA rulebook.
Sorry To My Fans, Not What I Wanted. Get Well @TeamKhabib, Let's Do It Again. Thanks To My Family & Team For The Support & Sacrifice #UFC209

— Tony Ferguson (@TonyFergusonXT) March 3, 2017
Following the cancellation, Ferguson released a statement on Twitter wishing Khabib a return to health and said that the bout should be rebooked. However, appearing on The MMA Hour on Monday Ferguson struck a slightly different tone.
""It was very disrespectful and very unprofessional what he and his camp did, especially after all that was said leading up to the fight," Ferguson said.
He also highlighted the fact that he made the contracted weight at the official weigh-ins on the eve of the prospected bout and said that he had difficulties of his own in doing so.
"The right side of my body was hurting, my back was hurting, but you guys never know me to say anything. I had two more pounds to lose in the morning. I went, I lost my weight in the morning, it sucked, we went to the weigh-ins, I did my part, I went on the scale. I went back to the hotel room and said I need to lay down, I don't feel too good. I don't know, from just eating and re-hydrating too fast or what it was.
"As soon as I woke up from a nap, literally woke up from a nap, and I'm looking up at my wife and one of my managers and they're telling me, they said 'sit down.' I thought someone from my family died or something crazy.
"They said Khabib went to the hospital, so I'm like alright, he went to the hospital. I'm thinking in my head, 'Okay, we still have a fight.' I relaxed, I'm not sure what happened, no one heard from him. Then I heard he went to hospital and the fight was going to be cancelled. So you tell me how you'd feel. I was in shock.
"I would love to fight Khabib, but there's no guarantee he's going to show up and make the weight. I found out, too, that he was eating tiramisu, a couple weeks ago on Embedded. I'm like, what is this guy doing? Really? It's plain disrespectful, it unprofessional."
Comments
comments