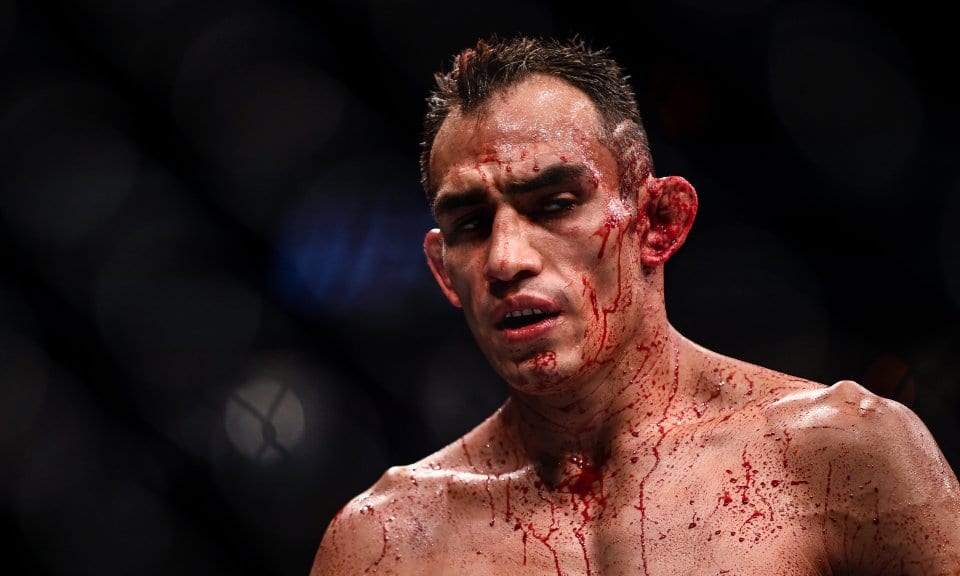 Tony Ferguson is among the fighters to have been issued with medical suspensions in the wake of last Saturday's UFC 274 fight card in Phoenix, Arizona.
Ferguson, who was fighting for the first time in almost exactly a year, suffered a spectacular one-shot KO in the second round of his fight with former Bellator champ Michael Chandler; a blow which left El Cucuy unconscious on the canvas for a prolonged spell. The veteran UFC lightweight soon came to, however, and was conscious and alert when Chandler was announced as the victor of the bout.
The fallout from the fight, though, means that Ferguson will be on the shelf a while as he recovers from the fight after the Arizona commission released their medical suspension details.
El Cucuy is suspended for 60 days following the knockout loss, with him being one of 17 fighters from the fight card to be issued with a no-compete order.
Chandler, by comparison, is sidelined for 30 days. He suffered a cut to his face in the fight, and also revealed that he dislocated a finger around 30 minutes before the start of the bout.
Among the other notable suspensions are both Charles Oliveira and Justin Gaethje who also get 30 days, while Cameron VanKamp is also the recipient of a 6o day medical suspension following his own knockout defeat on the card.
Comments
comments