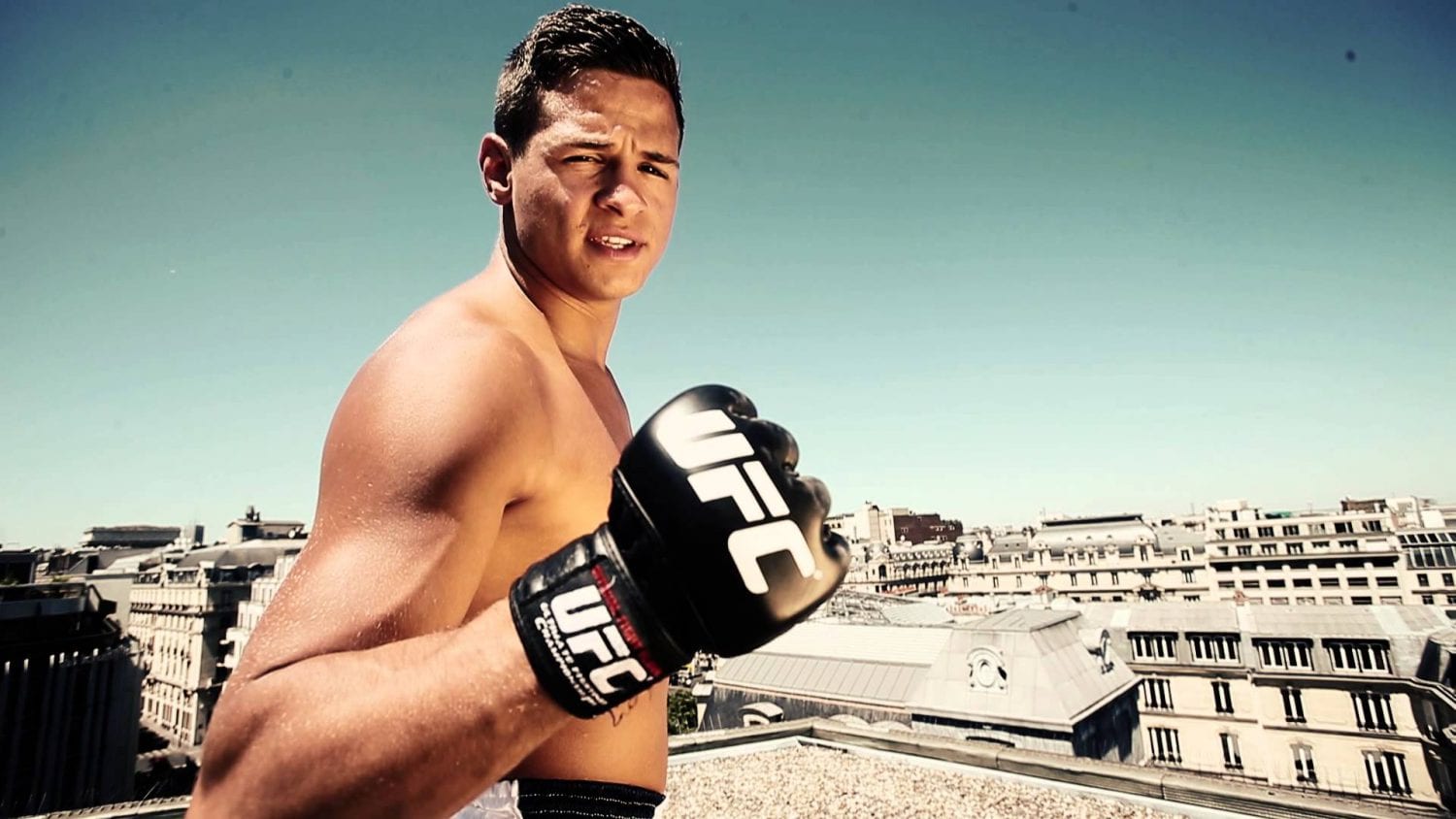 Well, it wasn't necessarily the easiest showing, but Tom Duquesnoy got his UFC career out of the block with a win.
Facing off against an exceptionally game Patrick Williams, Duquesnoy was even dropped momentarily in the first round as he was hit again and again by the forward moving Williams.
But, after a lay off of two years, Williams hit the wall and was clearly gasping for air, even bending over and putting his hands on his knees on numerous occasions.
Because of that, Duquesnoy piled on the pressure and had Williams floored with a vicious elbow just as the buzzer went to end round one.
.@TomFirekid está aquí!!! #UFCKansasCity #UFCenVivo pic.twitter.com/ofiVRY2ET6

— UFC Español (@UFCEspanol) April 15, 2017
After that, it was a matter of time, and Duquesnoy got himself the finish early in the second to get his first UFC win.
"I felt good, still a lot of work," Duquesnoy said, post-fight. "Nobody mind [to fight next] at the moment. I'm doing things step by step … obviously the goal is to get the belt."
Comments
comments