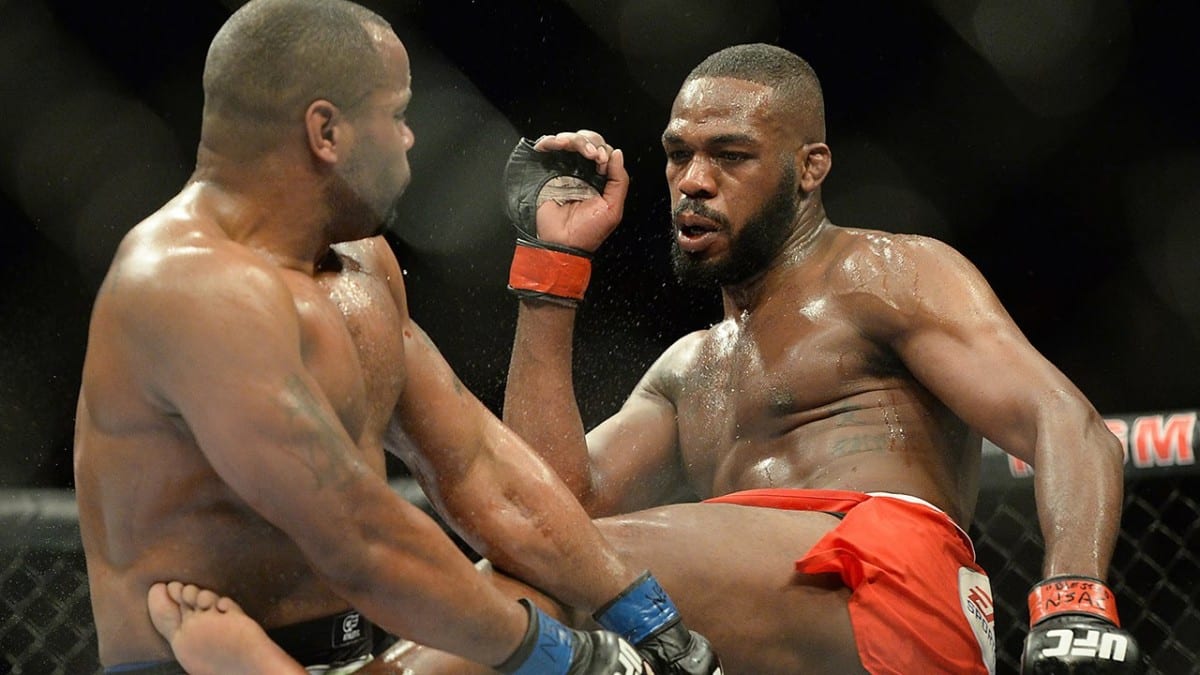 It looks like Daniel Cormier and Jon Jones are restarting their rivalry right where they left off.
With Jones nearing the end of his suspension for banned substances ingested last year, and with Cormier having recently defended his light heavyweight title, it looks increasingly likely that the two are gearing up for another meeting.
And as such, the two are getting themselves — and the fans — ready.
The two have taken to twitter to once again fire shots at the other. It started when Cormier responded to a fan that Jones lacked knockout power, even after a famous powerlifting regime and (according to Cormier) a steroid cycle.
He won't. He doesn't have that ability. He never has. Even when he juiced his way to deadlifting 600lbs he couldn't KO Ovince https://t.co/wEXoAoDtEJ

— Daniel Cormier (@dc_mma) April 13, 2017
Jones, unsurprisingly, wasn't impressed.
@dc_mma do you really think I took steroids or is that just another thing you tell yourself to sleep better after I made u forever my bitch

— Jon Bones Jones (@JonnyBones) April 15, 2017
U hid from usada bruh. Yes u did steroids. You have always done steroids. U tried to cheat me. So shut ur bum ass up. https://t.co/KFfVvd7feA

— Daniel Cormier (@dc_mma) April 15, 2017
While it's uncertain when the two will end up facing off, Jones will be eligible for a return in mid-July, right in time for international fight week.
Comments
comments