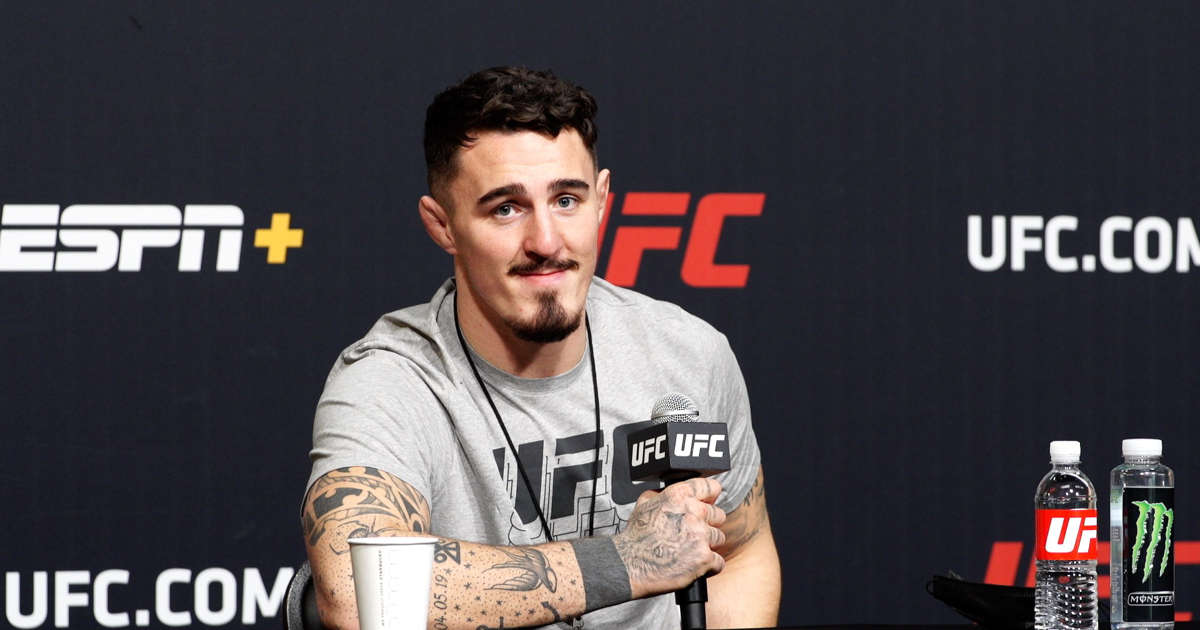 It can reasonably be said that Tom Aspinall and Sergei Pavlovich represent the new blood of the UFC's heavyweight division — and according to the Briton, it is only a matter of time before they meet in the cage.
Between them, Aspinall (30) and Pavlovich (31) have eleven first-round wins in the UFC, and both are currently members of the top five UFC rankings at heavyweight. And with Jon Jones set to defend his title against another former champion in Stipe Miocic later this year, Aspinall has suggested that he and Pavlovich will likely meet to determine the next man up to challenge the winner.
"I think it's going to be Pavlovich who I fight next, if you ask me," Aspinall said on the UFC Unfiltered podcast. "That's it. That's the ideal situation, me and Pavlovich."
He added: "I think it's the most exciting fight in the heavyweight division right now. I believe that right now I have the shortest average time in the UFC, and he has the second-shortest average time, which is wild. Stick us two in the cage and see what happens. It's going to be absolutely insane."
"That's the big question, and we're in a bit of a strange situation with the heavyweight division right now," he said. "Usually it's who's going to win the fight. In this situation, it's who's going to win the fight and who's going to retire? Are they both going to retire? Or is no one going to retire? What's going to happen?
"My path to the heavyweight title is… I don't know. I'm not one of them guys who wants to sit out and wait my turn. That's not really my scene. I'm not looking past anybody. If I'm healthy, I'm ready to go. I'll fight anybody. I'm willing to do whatever I can or whatever it takes to prove to everybody and myself that I deserve to be the heavyweight champion. I know I can do it."
Comments
comments