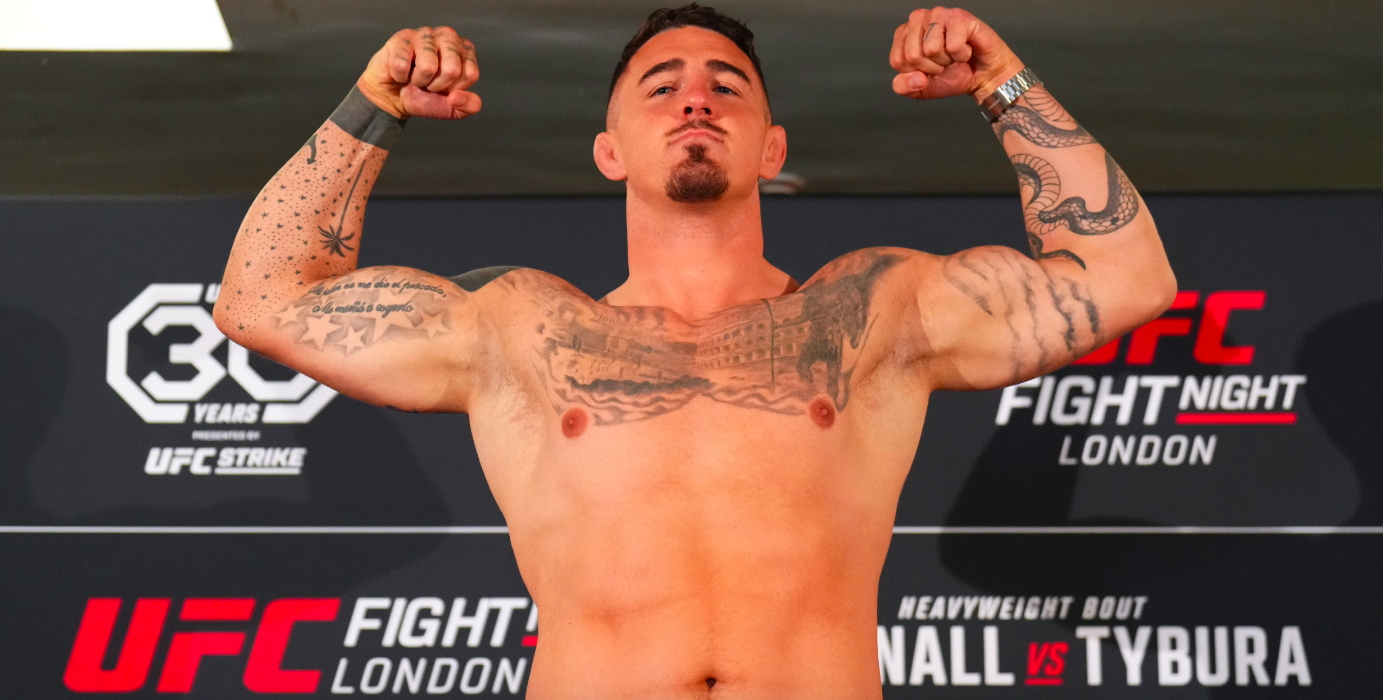 Tom Aspinall had a unique view of last Saturday's cross-codes showdown between Tyson Fury and Francis Ngannou.
The UFC heavyweight contender, who takes on Sergei Pavlovich for the interim heavyweight title later this month in New York's Madison Square Garden, has spent considerable time around Tyson Fury as a former sparring partner — with Fury even saying that Aspinall could have won boxing gold had he committed to the sport.
And speaking to talkSPORT on Tuesday about last Saturday night's fight in Riyadh, Aspinall said that he couldn't have been more surprised by what he saw in the ring.
"Shocking," Aspinall said of the bout. "Absolutely shocking. As someone who has been around Tyson Fury for a long time, I couldn't believe it. I'm still shocked. I watched a couple of highlights again this morning. You've just got to give maximum respect to Francis Ngannou for what he's done.
He added: "To have that belief in himself, his whole story is inspiring. Like, he's come from where he's come from, sacked the UFC off and took the money. Everybody thought he was going to lose, let's be honest. Including me, I thought he was going to get smashed. And he did amazing, fair play to him."
Aspinall explained further that, like many others in the MMA community, he thought that Ngnanou had done enough to hand Fury the first loss of his professional career — but added that he isn't familiar enough with how a boxing match is scored to be too declarative about the rightful victor.
"It's hard to say because I don't know boxing judging as well as I know MMA judging, but I personally thought Ngannou won. Like I say, I might be wrong. I don't know the judging that well."
Comments
comments