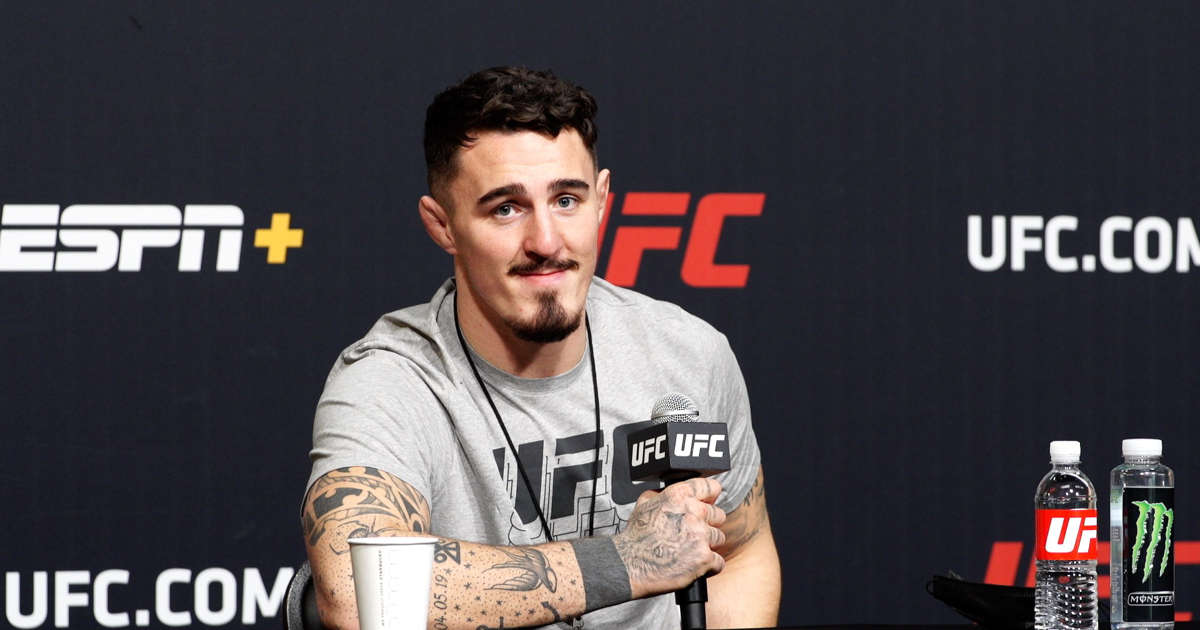 Tom Aspinall has made a career of having short fights. 
The Englishman, who makes his return to the UFC this weekend in a main event fight against Marcin Tybura in London, fights for the first time in almost exactly a year after he suffered a serious knee injury in the opening seconds of a bout with Curtis Blaydes in July 2022. The fight lasted just 15 seconds.
Before that, Aspinall's career record shows 11 first-round victories in 15 total fights, he intends to get his championship pursuit back on track this weekend — and he certainly isn't getting paid by the hour.
"[Tybura] got me at the worst time he could ever get me because I am unbelievably hungry right now," Aspinall said, via UFC.com. "I am ready to show everybody that I am just the next heavyweight champion, honestly. I'm ready to show everybody what I'm all about.
"I feel like I've been locked down for a year from doing what I love," Aspinall added. "I want that freedom again. I want to get in there and express myself and show everybody this is what I've been working on. Let's not forget about me. I'm not the guy that falls over with a sore leg after 15 seconds. I want to go out there and show everyone what I'm all about. I think I want to feel free because that's the feeling I love. Just freedom.
"[The injury] couldn't have been helped, but I still take that massive guilt on. I've got to show up on the 22nd of July and show everybody this is why you stuck with me, and this is why you were there, and it's all part of the journey, and it's going to come good."
Comments
comments