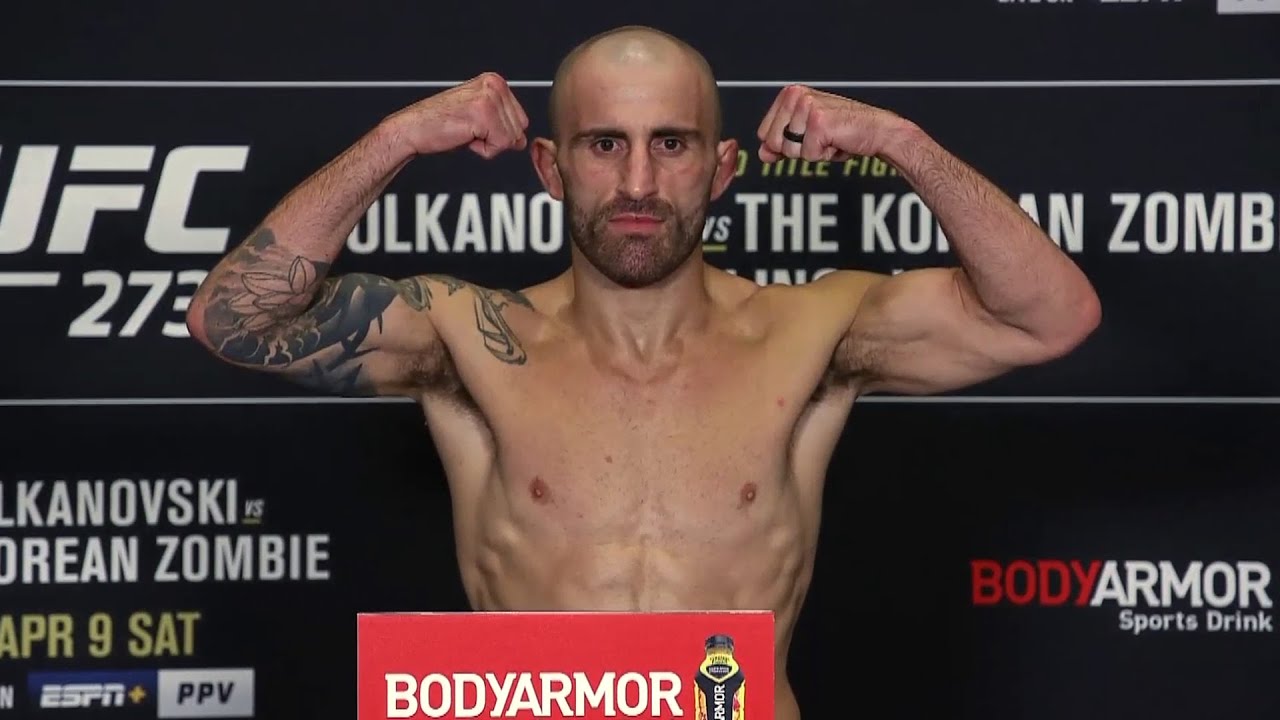 One of the benefits of fighting across two weight divisions is there is no shortage of potential opponents.
UFC featherweight champion Alexander Volkanovski underscored his reputation as one of the sport's top fighters last weekend in Las Vegas, scoring a conclusive third-round TKO win against Mexican challenger Yair Rodriguez. Afterwards, he was approached by the unbeaten Ilia Topuria who is attempting to secure his own shot at the 145-pound champion, despite the Australian openly admitting that he is pursuing a second shot at lightweight champion Islam Makhachev.
But while Volk might be sidelined a few months while he has relatively minor surgery on his arm, there is another man waiting in the wings: UFC bantamweight champion Aljamain Sterling. The New Yorker is due to defend his 135-pound title against Sean O'Malley later this summer, after which he has hinted that a move to 145-pounds might be on the cards as the bantamweight limit becomes that little bit more difficult to achieve.
And as soon as he is an active member of the UFC's featherweight fold, Volkanovski says that he deserves a shot at the title.
"Aljo's in a position where if he gets — how many defences that'll be, that'll be four or five — four defences I think — if he was to take out Sean O'Malley, and I think that'd be great for his career, that's definitely another one," Volk said on his personal YouTube channel, as noted by LowKick MMA.
"As I've already said, if he does that, he's paid his dues. He deserves it. So I'll definitely welcome him to featherweight. I think he doesn't need to go through anyone. I think he can go straight to me and let's see if he takes the loss and stays at 145 or takes the loss and tries to go back down to bantamweight."
Last month, Sterling said via Sports Illustrated that "[UFC 292] is probably my last fight at bantamweight …. [even if] I didn't get my hand raised, it damn sure [isn't] because of Sean O'Malley running me out of the division. This sh*t is getting old, man. It hurts. It's the weight cut."
Sterling takes on Sean O'Malley in the UFC 292 main event at the TD Garden in Boston on August 19.
Comments
comments