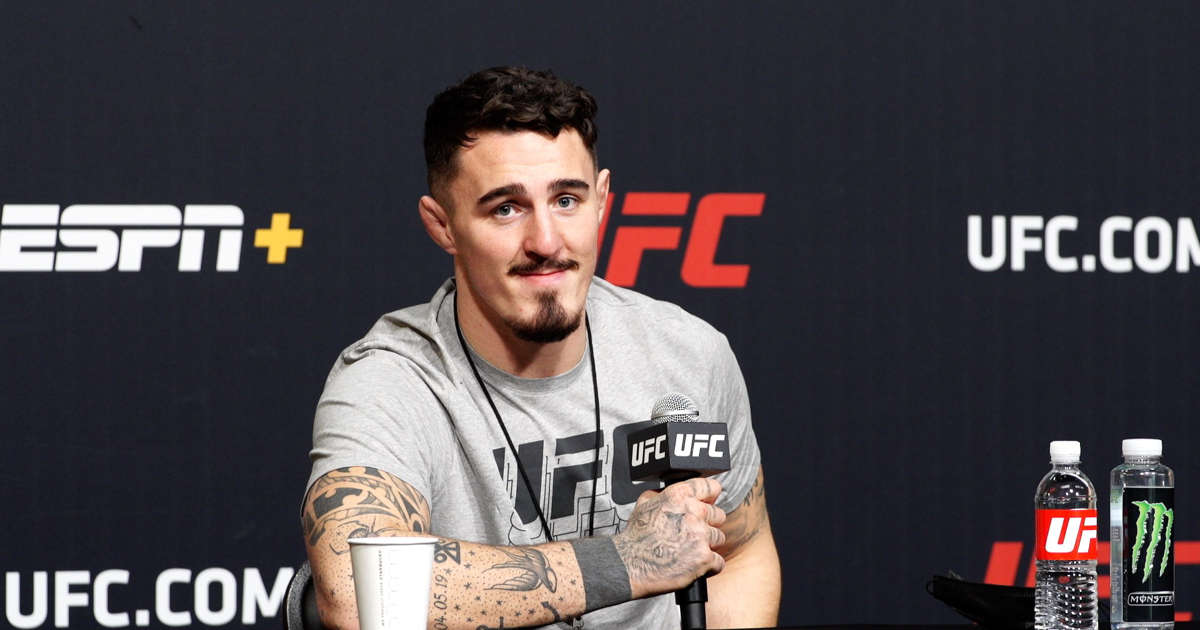 Ten days from now Tom Aspinall will take on his second UFC London main event in the span of just four months.
In his latest climb up the UFC's heavyweight mountain, the UK's Aspinall will take on what is on paper the sternest test of his career to date — the fourth-ranked Curtis Blaydes, a dominant wrestler who can boast 11 knockout wins in his 16 career victories. To date in his career, Blaydes has been defeated only by Francis Ngannou and Derrick Lewis — but for Aspinall, who was so impressive in London last March when he finished Alexander Volkov with ease inside the first round, this is exactly the type of company he wants to keep.
"Definitely on paper it's the toughest test of my career – 100 per cent, by far," the 29-year-old said to Yahoo! Sports.
"It would be stupid to look past someone as good as Curtis. In my opinion, he is the toughest challenge in the division, so for me to look past that is basically suicide. He's the guy who everyone's avoiding, but if everyone's avoiding him, that makes me want to fight him more."
But Aspinall says that the feeling should be mutual.
"I'm one of the most dangerous fighters in the UFC, I've got the best finishing record in the UFC, and I've got finishes from all different positions," he explained.
"I can win literally anywhere, which is pretty rare – especially for heavyweights. That's how I see myself winning [against Blaydes], getting a finish. It's heavyweight MMA, them gloves are so small and the heavyweights are so big; we can all beat each other. Ngannou's the champion right now, and I know he's a devastating puncher, but if someone lands clean on his chin, he's gonna go over just like anyone else."
Aspinall has long been considered as a fighter with huge potential. His submission grappling is up there with anyone in the division, and his striking has seen him drafted in to spar with Tyson Fury some time ago — and he says that he always knew he was destined to perform under the bright lights.
"As egotistical as this may sound, I knew this stuff was gonna happen. I'd seen this in my mind far before anyone else had seen it, so it feels quite normal to me," Aspinall said. "I believe one day I'm gonna be UFC champion — at some point in the next 10 years, before I retire. I'm not bothered about who fights who, how it plays out; all that stuff is irrelevant to me. I have a strong belief that I'm gonna be UFC champion one day, and it will work itself out."
And if Aspinall's prophecy proves true, it won't be long before he is the one that his peers are avoiding in the heavyweight fold.
Comments
comments