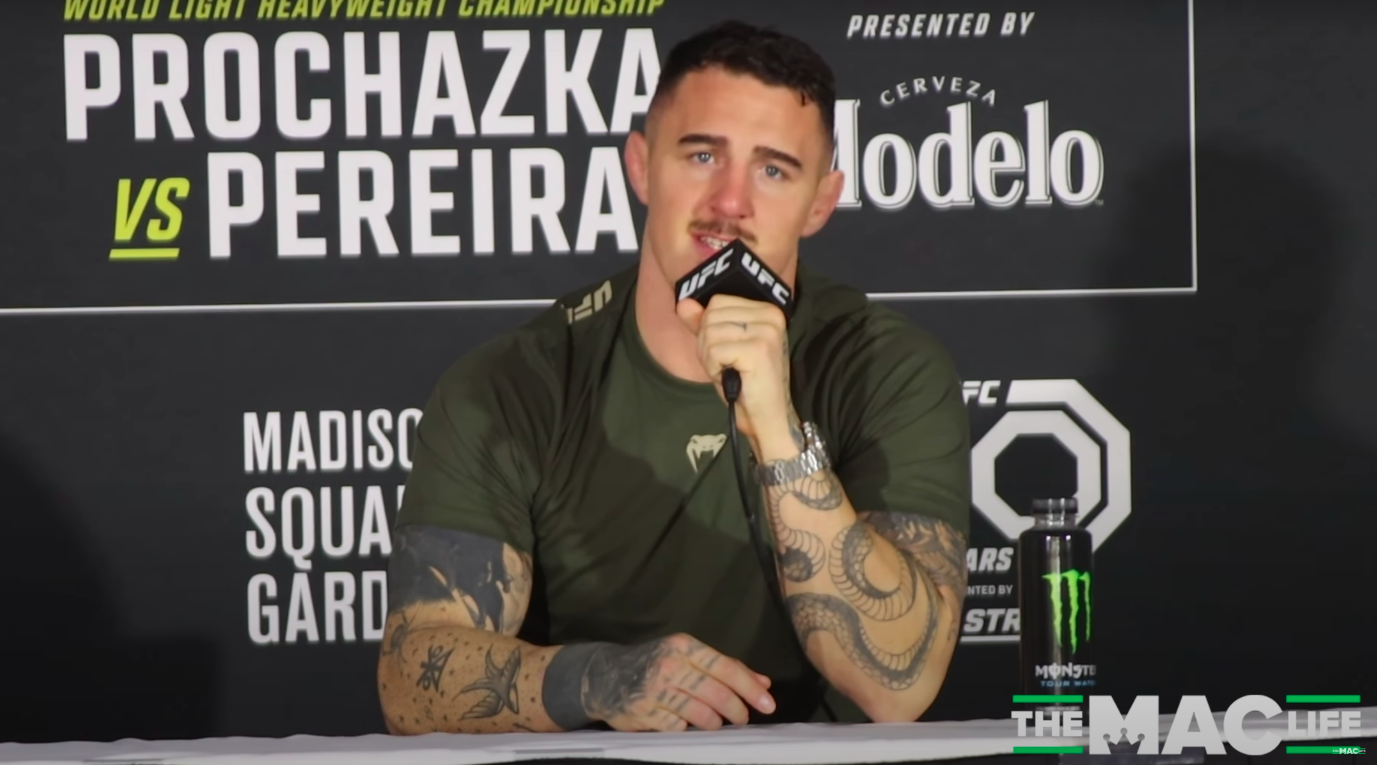 Newly-crowned interim UFC heavyweight champion Tom Aspinall isn't content to sit back and smell the roses after securing his debut world title in Madison Square Garden last weekend. 
The Briton, who had competed just once since a serious knee injury led to an extended and enforced stint on the sidelines of the heavyweight fold, underscored his reputation as one of the world's foremost fighters among the UFC's big boys with a 69-second TKO finish of the dangerous Russian, Sergei Pavlovich, on Saturday night in New York City.
The performance and result was made all the more remarkable by the fact that Aspinall had just over two weeks to prepare for the fight and, as he disclosed to Ariel Helwani soon afterwards, was in the midst of a back injury which had left it difficult for him to even walk, let along fight what he later referred to as the "scariest" fighter on the UFC roster.
But with an interim title around his shoulder — and with main titleholder Jon Jones sidelined with a pectoral injury for the foreseeable future — Aspinall says that a fight with Jones' original opponent, Stipe Miocic, is the next logical step atop the division.
"Jones is out for the foreseeable, probably for the next year, so in the meantime, I should fight Stipe. Stipe was going to fight Jones, Jones pulled out, so me and Stipe are next I reckon," he told Sky Sports.
However, Aspinall admits that a fight between he and Jones is probably an easier sell to fans.  "More people are interested in me versus Jones than Miocic, who's 42," Aspinall said. "You have to go on interest and relevance, and I'm more interesting and relevant right now than guys like that.
"But I understand it's a respect thing. You're talking about the best heavyweight fight of all time against arguably the best MMA fighter ever. I completely get that. I'm one of the best finishers in the UFC right now — I can finish anybody on this planet, including Jones".
After last Saturday night, there is no reason to doubt him at his word.
Comments
comments