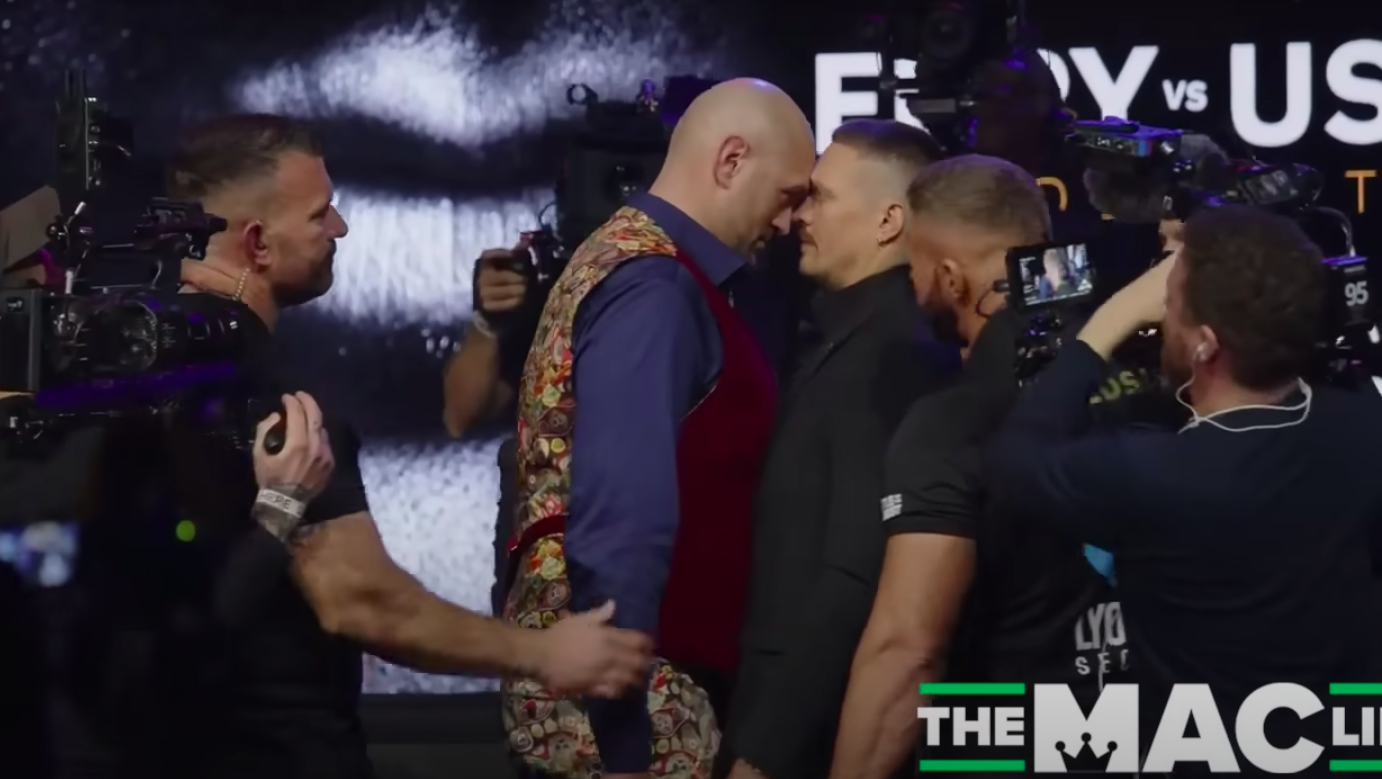 World heavyweight champions Tyson Fury and Oleksandr Usyk had to be separated at a tense press conference in London on Thursday evening ahead of their winner-takes-all clash in Saudi Arabia on February 17. 
Fury, last competed three weeks ago in a split decision win against former UFC champion Francis Ngannou, upped the ante almost immediately on stage, taking aim at his Ukrainian rival and his team, and vowed to take Usyk's world titles just like he did against his compatriot Wladimir Klitschko several years ago.
"You're welcome to be sharing a ring with the future undisputed heavyweight champion — me," said Fury, before launching one of his tried and tested catchphrases. "You are all dossers, he's getting knocked out, and you two [Usyk's promoter and manager] are going to be working for me carrying my bags, so remember I said that on this stage.
"I already relieved one Ukrainian of all the belts and I'll relieve that idiot of all the belts I gave him, including that Ring Magazine I only vacated last year so I could win it back three times, sausage," added Fury. "You know what's coming, you're getting smashed to pieces. You're fighting the best British heavyweight there's ever been. You beat all the rest of them, but you ain't beat Tyson Fury, sausage."
The fight will crown boxing's first undisputed heavyweight champion this century, and speaking through an interpreter Usyk said that he will be the one to emerge from the ring next year with his unbeaten record intact.
"I want to tell one story which looks very similar to our story with Tyson, about David and Golliath," Usyk said. "When the Lord gives me Tyson in my hands, I will make my job. The Lord has nothing impossible."
–
Comments
comments