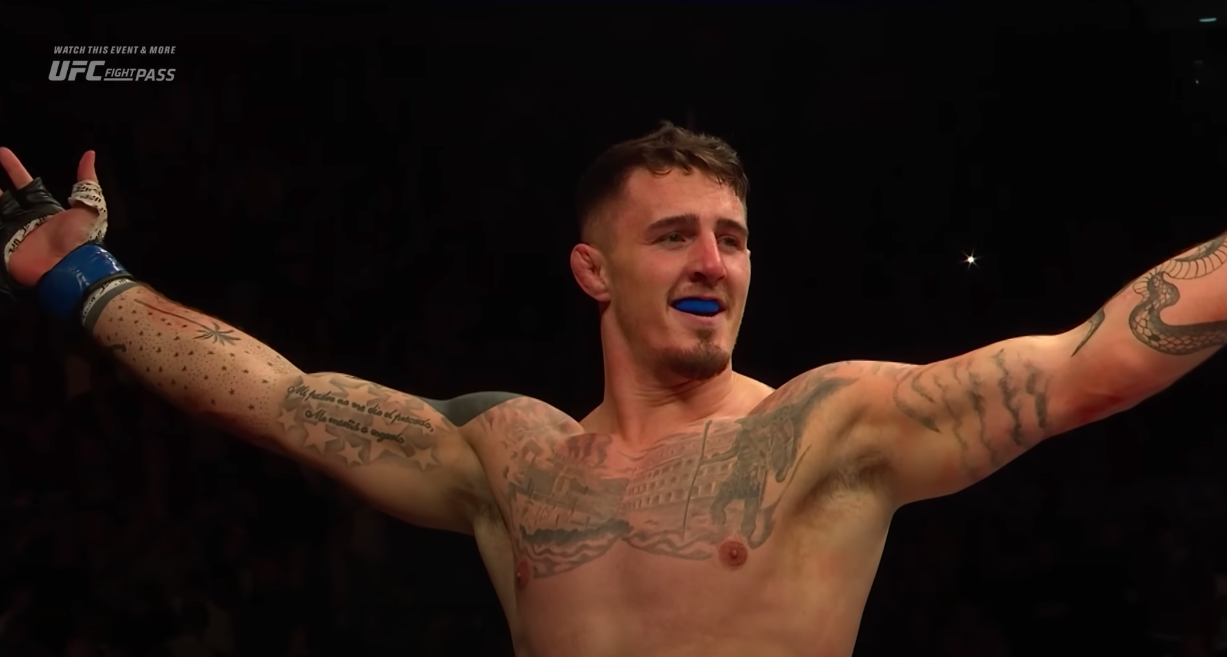 It's fair to say that Saturday night didn't transpire as Tom Aspinall was hoping.
The Englishman, who was taking on his second UFC London headline fight in the span of a few months, was forced out of the contest just 15 seconds into the first round after appearing to seriously injure his knee in the opening exchanges with Curtis Blaydes. The specifics of the injury, or how long he is expected to be out for, are not available as of yet — but despite facing what one assumes is an extended layoff during which the summit of the heavyweight field will continue on without him, the 29-year-old is putting on a brave face.
Aspinall appeared to be in significant pain in the cage, leading some to believe it may have been an MCL injury (though this remains pure speculation) but either way, Aspinall doesn't appear to be letting the situation get him down.
View this post on Instagram
"Last night wasn't my night, my training camp in the build up to the fight has been brilliant," he wrote on Instagram. "Sometimes these things happen; now is the time to recover, rebuild and come back stronger! Wanted to say a huge thank you to the UFC, the doctors and paramedics that looked after me.
"But, also to the fans! For all the messages you've sent and support you've given me, in the build up to the fight and after the freak injury. You're all amazing! Want to thank Curtis for being a true gentleman, it didn't work out how we both wanted, but to come and see me after for a beer makes you a legend in my eyes.
"Finally, my team and my family. We all know this is elite sport, we live to fight another day! Big love Tom."
Aspinall has received a torrent of messages online in the couple of days since the injury, not least from Tyson Fury who wrote: "You fight through adversity Tom! That was unlucky brother, you go again."
Comments
comments