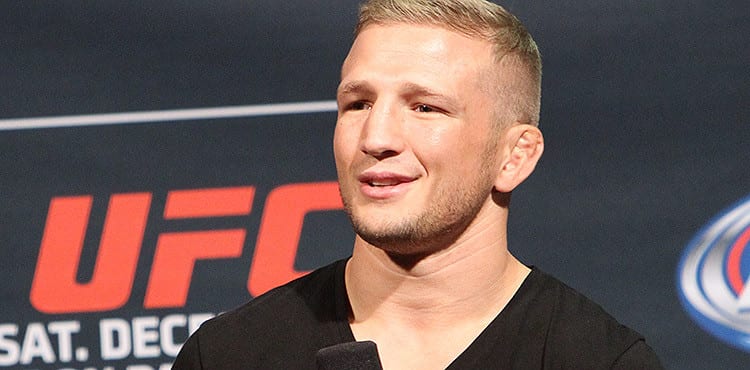 Demetrious Johnson might have plenty of sympathy amongst mixed martial arts in the wake of his public disagreement with the UFC, but he doesn't have an ally in T.J. Dillashaw.
Earlier today, Johnson revealed he and UFC president Dana White have been aggressively going back and forth as the promotion attempts to have Johnson face Dillashaw later this year.
According to Johnson, those talks have reached a point where he considers the UFC's behaviour as 'mistreatment and bullying', and even says that the UFC have threatened to scrap the entire UFC flyweight division should he not accept the Dillashaw fight.
But, while many believe the 125-pound king is being unfairly pushed by the organisation, Dillashaw himself appears to believe it's all talk by Johnson in order to avoid facing him.
Taking to his Instagram, Dillashaw called out Johnson, claiming that any fears he won't make the flyweight limit of 125-pounds to be misplaced.
"Mini Mouse or Mighty Mouse?" Dillashaw wrote. "Quit being a bitch! This is the fight game, I've takin title fights on 24hrs notice. I'm already waking up at 143lbs, on my way down to put a squash to this hype. You want to call yourself the Goat then what do you have to be afraid of?!"
Comments
comments