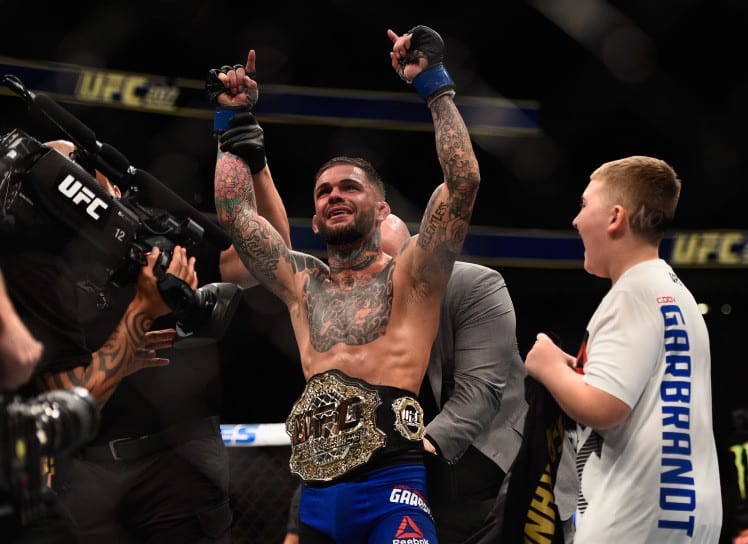 On a day of several fight announcements being made, there was one potential dark cloud.
Alongside the various other names who took part in UFC's Summer Kickoff press conference was supposed to be TJ Dillashaw and UFC bantamweight champion Cody Garbrandt. But, an hour or two before the curtain was lifted, reports emerged that Garbrandt had pulled out of the conference in order to travel to Germany to deal with a serious back issue.
When Dillashaw posted to his social media that he felt Garbrandt was attempting to pull out of their fight, Garbrandt responded in tweets (that have since been deleted): "I tore my back over two months ago and did stem cells that didn't heal my back as I was told, now off to Germany for another procedure! Flying to Germany tomorrow for my second back procedure in less than 3 months, rest easy @TJDillashaw your time will come."
But, while the UFC have not officially cancelled the bout, Dillashaw clearly believes the affair has been postponed or scrapped, informing a fan as such on his own social media.
— TJ Dillashaw (@TJDillashaw) May 12, 2017
UFC 213 takes place July 8, 2017 at the T-Mobile Arena in Las Vegas.
Comments
comments