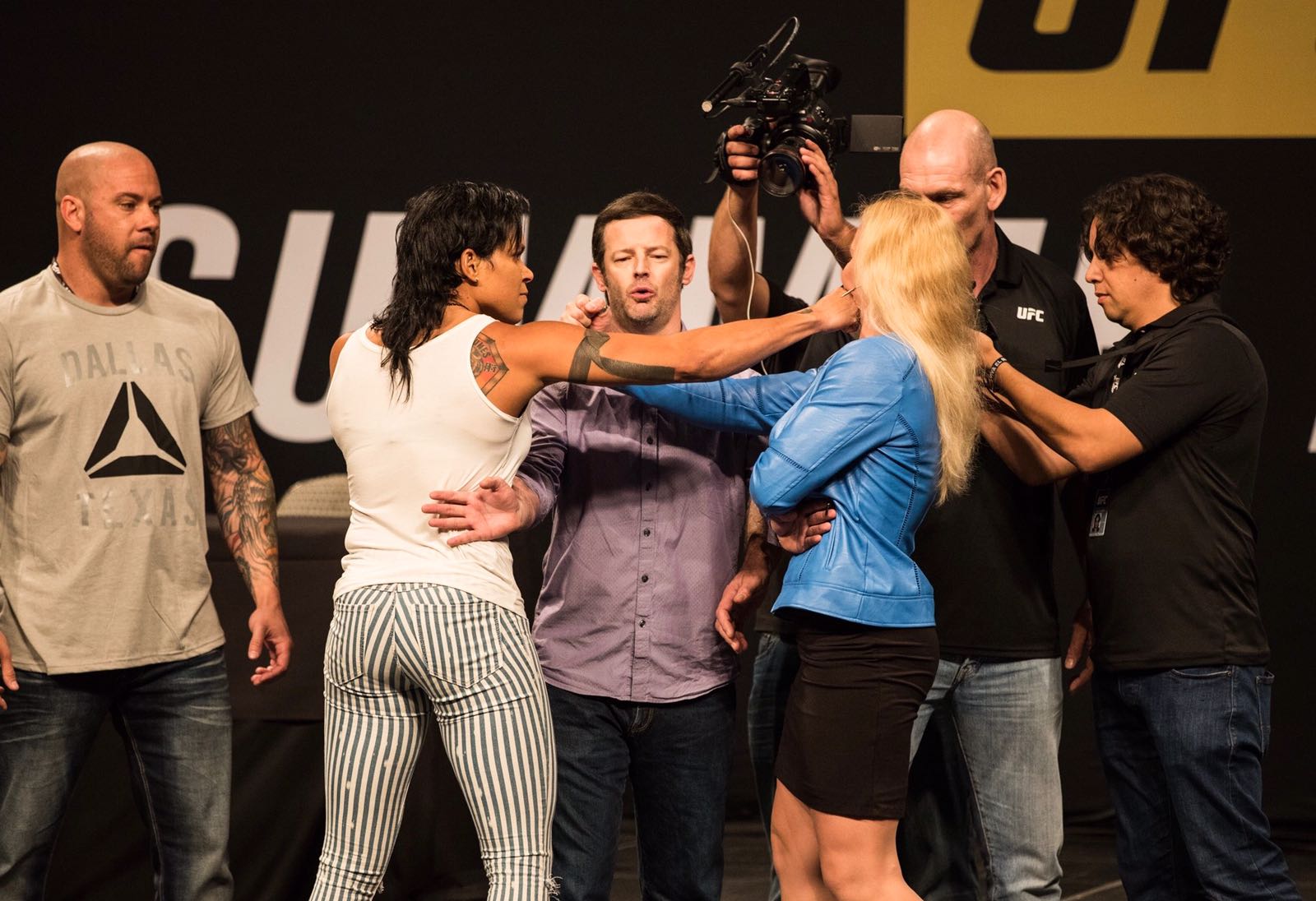 Well despite coming out the victor first time around, Amanda Nunes doesn't seem happy that her opponent Valentina Shevchenko is going into their rematch at UFC 213 confident.
The two appeared alongside several of their UFC colleagues at the UFC Summer Kickoff press conference today, and the Brazilian champion appeared to be less than happy with her opponents confidence, reacting to a comment made by Shevchenko.
"You have two months to talk more," Shevchenko said. "And then it will be finished soon."
"I beat you already, I beat you already," Nunes said. "I don't talk anything, I beat you already. Everybody see. You don't have enough to talk about it. I beat you. I'm a champion for a reason, I will show. What are you talking about? Shut up."
Then, after more back and forth, the two were brought into the centre of the stage for a traditional stare down, which got separated suddenly after Nunes used her fist to push Shevchenko's face.
Amanda Nunes and Valentina Shevchenko nearly got into it as well #UFC pic.twitter.com/rdQL3g1qrJ

— Conor McGregor News (@ConormcGregor5) May 12, 2017
The two will meet at UFC 213, which takes place July 8, 2017.
Comments
comments