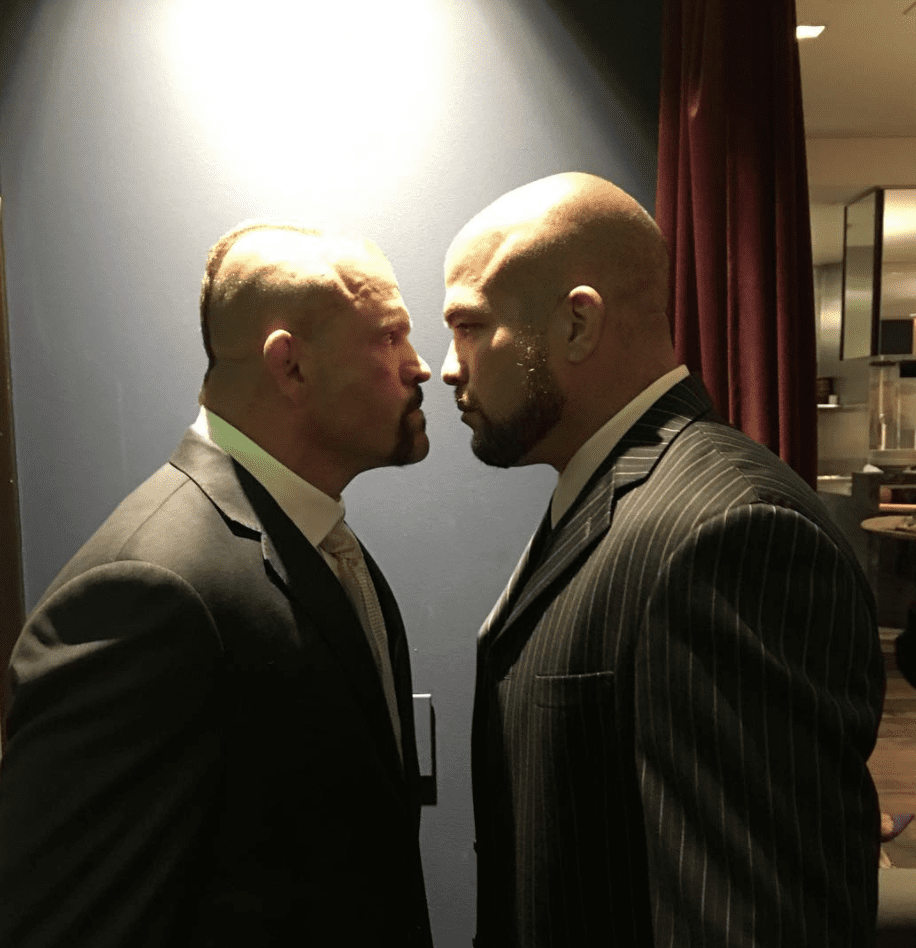 Tito Ortiz and Chuck Liddell have a combined age of over 90 years of age, and yet we might still seem them put on a pair of gloves and punch each other.
Liddell has been going back and forth with the idea of a return to fighting recently, stating on numerous occasions that if the offer were right, he'd be open to the possibility. And while he's been linked with names like Chael Sonnnen, there's something about the chance of Liddell facing old rival Tito Ortiz that seems to grab most attention.
Certainly, when the pair took a face off picture last year, it garnered some traction, only for Ortiz to retire from fighting and specifically rule out facing Liddell ever again. Until now. Now, it seems Ortiz isn't just open to meeting Liddell in the cage, but is actively floating the concept out there.
"I have a lot of interest level," Ortiz said, speaking with TMZ Sports. "Actually, on New Year's, I asked the matchmakers for the UFC if they'd ever want to do a Chuck Liddell-Tito Ortiz III and he kind of looked at me and laughed and said, 'Chuck couldn't pass to fight again. He's been knocked out, unconscious, five times.' I guarantee you the doctor won't give him a license."
"It's up to them," said Ortiz. "I thought of it just because I was pumped because of the UFC in general, being back in the house, but I don't know. I would like another go at it. I left on a high stool of choking Chael within two-and-a-half minutes. My body's fine. I know Chuck Liddell's been knocked out unconscious to the point where they had to give him the smelling salts to make him feel better but he's looking to be a paycheck. I understand it. I have other businesses, and it's not a hurry for me to fight. I don't want to fight, I don't need to fight, but if Chuck needs to, I'll be a good friend like he was once and give him a payday."
The pair of course have had one of the most important and influential rivalries in mixed martial arts history, fighting twice with Liddell emerging as victor both times.
Comments
comments