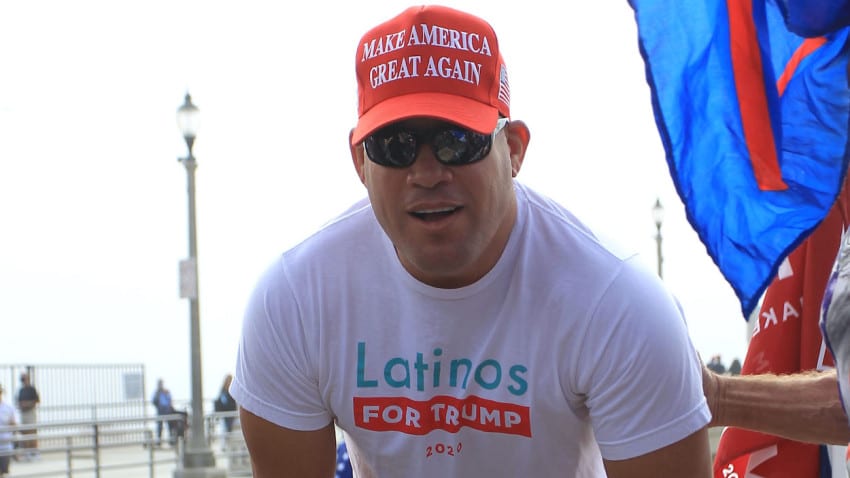 Tito Ortiz has shared a petition demanding a vote recount in the State of California for the U.S. presidential election.
Joe Biden currently has over 4 million more votes than Donald Trump in the famously democratic State, per AP News, with roughly 8 million to Trump's 4 million.
The petition reads:
"The people of California are no longer going to tolerate our corrupt Government to claim victory for Democrats with 0 Precints counted.
"The people of California invested heavily their time into Trump rallies in San Diego, Big Bear, Newport Beach, Santa Barbara, Temecula, Rancho Cucamonga, Glendora, Lake Elsinore, Dana Point, Carlsbad. We will not let the Corrupt democrats give away our state !!
"We the People of California DEMAND a fair count of the state!
"The people of California are angry! We want our voices heard. We are done with Governor Newsome and his Corrupt Cronies.
"Their is video evidence of voter fraud and corruption in California."
— Tito Ortiz (@titoortiz) November 5, 2020
While the presidential election is still on-going, Ortiz himself has begun his own political career in earnest with a win in Huntington Beach and has been elected to the city council. The former UFC champion has been an increasingly staunch Trump supporter, and ran on a platform echoing that of his favourite leader.
Comments
comments