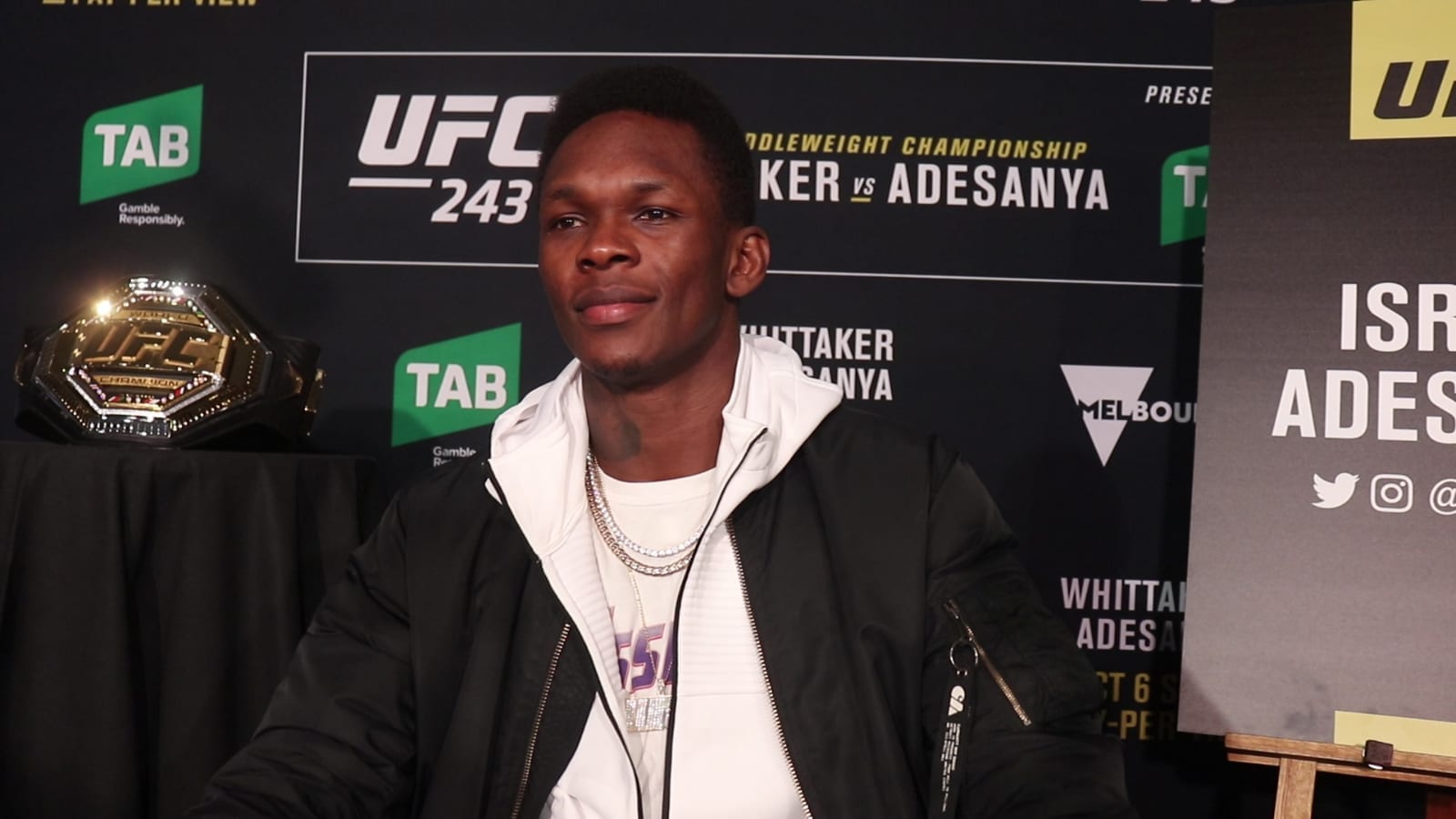 Israel Adesanya is open to fighting Jon Jones at either light heavyweight or heavyweight. Or both.
The middleweight champion is moving up to light heavyweight to fight Jan Blachowicz for the 205-pound world title, and in doing so is creeping ever closer to one of the biggest match-ups in the sport — a clash with rival Jones.
Jones and Adesanya have long been firing barbs off at each other, but are yet to meet inside the Octagon. With Adesanya's move to 205-pounds, it seems we're nearing the inevitable, with most suspecting an Adesanya victory would mean a title defence against Jones later in 2021.
Although, Adesanya says, if Jones continues with his proposed move up to heavyweight even after they meet at 205-pounds, Adesanya says he'll happily follow him.
"If I was waiting [to defend the 205 Jones to I'll just go back to 185 and fuck people up there and then if [Jones] wins the heavyweight belt, I'll just jump up and take that off him."
Since Adesanya vs. Blachowicz was announced, Jones has been unusually quiet, and hasn't been seen on social media as he often is.
It begs the question, is that heavyweight move still on, or is Jones now considering staying at his old stomping grounds?
"He still hasn't got a fight matched up, has he?" Adesanya said. "He's what, taking time to get accustomed to heavyweight, when he's been saying for the last 10 years he can beat any heavyweight, blah, blah, blah.
"Don't know, don't care. I'm still just doing me. I'm just enjoying myself and I'm enjoying my [teammate Carlos Ulberg], fuck yeah. I'm so proud of us, man. What we've done from little old New Zealand to have now, in our gym alone, 6 guys in the UFC, and we're dominating. It's beautiful. It's fucking beautiful."
Comments
comments