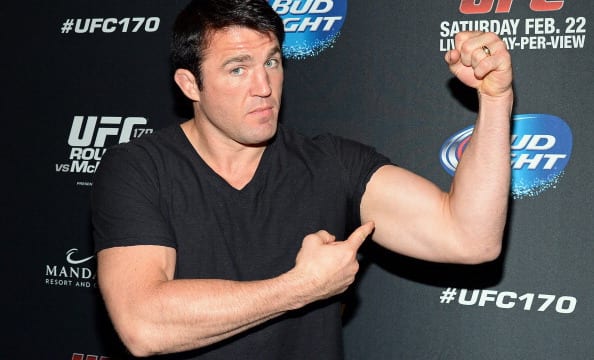 It looks as if we could be seeing a rematch between Chael Sonnen and the 'retired' Tito Ortiz.
The two men, who never buried the hatchet after their fight in 2017, have been going back and forth on social media over the past few days, before Ortiz came out and explicitly stated a second contest was in the works. Ortiz was last seen defeating Chuck Liddell for Oscar De La Hoya's first MMA promoted show. Meanwhile since his contest with Ortiz — which was his first fight after a two year suspension — Sonnen has gone on to beat Wanderlei Silva, Quinton 'Rampage' Jackson before recently losing to Fedor Emelianenko.
Hey stupid, @titoortiz straight up. Do you want to fight or not?

— Chael Sonnen (@ChaelSonnen) January 7, 2019
I'm on point and this guy has a big mouth that he won't keep shut. This is personal. Plus it will be fun to TORTURE him in the cage. No submissions this time! https://t.co/lECRfOfjaQ

— Tito Ortiz (@titoortiz) January 8, 2019

The truth is, I brought a guy into camp to mimic Tito's style. We got in the ring and I said go. He went to throw a punch, so I got out of the ring and asked them to call me back when it was time to duck. https://t.co/Sh4cNotlKJ

— Chael Sonnen (@ChaelSonnen) January 8, 2019
According to Ortiz, should a rematch take place, it'll do so under the Bellator MMA banner, and not back with De La Hoya's 'Golden Boy MMA'.
"I'm gonna smash Chael," Ortiz said, speaking with TMZ. "I'm not going to choke him, I'm not going to submit him, I'm going to smash him. I'm going to put a show on for everyone of the fans. Most likely with Bellator, Scott Coker will make the deal. It'll be on Spike TV most likely."
–
Comments
comments