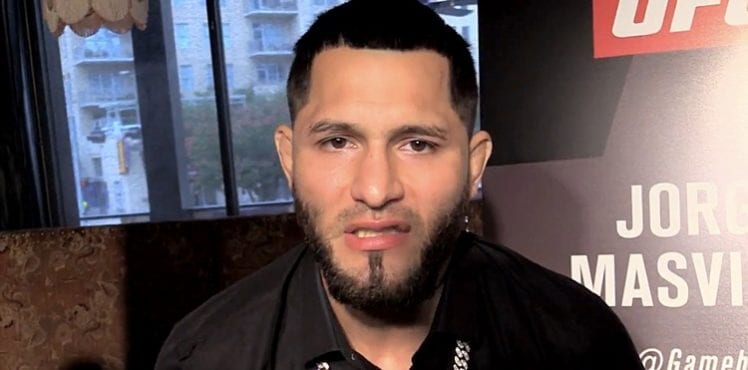 With both having been absent from the UFC for a cumulative total of more than six years, it remains to be seen exactly what it will take to tempt Nick and Nate Diaz back into the UFC's Octagon.
The younger Diaz was briefly scheduled to face Dustin Poirier at the UFC's most recent show in Madison Square Garden last November but an injury suffered by Poirier in the run-in put paid to that particular booking. Nick, meanwhile, hasn't competed since a no-contest against Anderson Silva in January four years ago and has been tentatively linked with a return to face fellow veteran Jorge Masvidal.
While that speculation regarding that particular bout appears to have stalled somewhat, Masvidal says he still wants to face either or both in mixed martial arts competition and outlined his respect for the brothers in a recent interview with MMA Junkie.
"Obviously, I want to fight Diaz, because they're dogs," he said. "That's what I really admire about them. Their skillset is not the greatest. They're great at boxing. They're great at jiu-jitsu even off their backs, but that thing – they don't kick, they don't wrestle.
"There are a lot of things they don't do," he explained. "But what makes them stand out from other fighters is the dog in them. The game. And that's what I wanted to get after. I wanted to get in there and see who's more dog – who's really got that dog in them, that game. That's what I was looking the most forward to."
As much as he would relish the opportunity to face either, Masvidal says that a fight with a Diaz brother isn't high on his immediate plans. Having not fought in more than a year himself, Masvidal says he wants an opponent who will be guaranteed to show up.
"It depends on which stage of my life I'd be in," Masvidal said. "Right now, (I wouldn't want it), because I just want to fight. I want a guaranteed fight. I don't want something like this to happen. I just want to fight. So, right now, I wouldn't want to fight anybody that's had like a high rate of signing and then somehow, some way end up not fighting, whether it's by injury or whatever it is. I wouldn't want to fight anybody like that. I want to fight somebody that's pretty dead-locked when they sign the contract"
Comments
comments