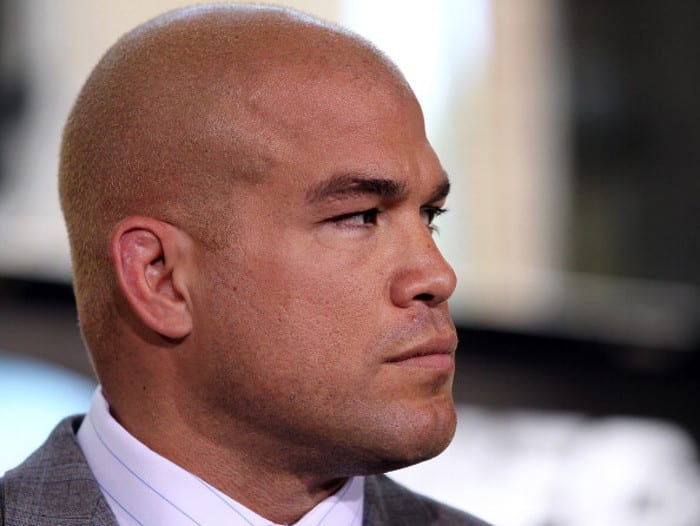 Tito Ortiz is angry.
While the article could probably end there, this time, the former UFC champion's ire has a focus — upcoming boxing opponent, Anderson Silva.
Silva and Ortiz are set to box on the undercard for the upcoming Oscar De La Hoya vs. Vitor Belfort bout on Triller, and are set to do so at a catchweight of 195-pounds. It's that weight agreement that has Ortiz seething at his fellow MMA icon.
"I appreciate this opportunity, Triller, Anderson Silva for finally agreeing to the weight that was mandatory for me to make 195," Ortiz said, speaking on a pre-fight media call. "So I'm literally trying to cut my leg off to make that weight, and I'll do it. I've never missed a weight my whole career, but it just shows that I'm really that focused. But again, it shows that Anderson, he respects the power, so I'm excited. I respect the man as a fighter, but I kind of lost a lot of respect for him just for not fighting me at 200 pounds.
"I've never made 195 in my whole career of 24 years, and I'm going to try like hell to make it, and I will make it. But at the same time, I just kind of lost a little respect for the guy. Someone who's been a great world champion, he's fought at 205 over six times, he's fought for the world title at 205. But once again, it shows that he respects my power and he's trying to make me weak. But hey, as I do in every one of my fights, I'm going to make it exciting, I'm going to fight, and I'm going to make this vicious."
Comments
comments