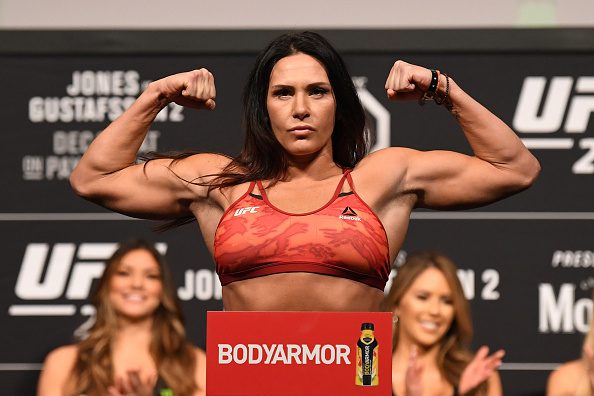 Cat Zingano has filed a lawsuit against Halle Berry, claiming the movie star offered her a role in her upcoming movie, Bruised, only for it never to materialise.
Per documents obtained by TMZ, Zingano says she met with Berry in 2019 to discuss the move, only for the UFC to come offering a fight shortly thereafter. According to Zingano, Berry subsequently advised her to turn down the fight if she wanted to be in the film. When following said advice, Zingano says the UFC released her from her contract.
In August of 2019, Zingano didn't go into detail about why she'd left the UFC, but told ESPN that, "I had a project that was very, very important to me, and to the MMA community and fans, and I needed to put me, my son, my training and that first before I had anything to give to the UFC."
In the lawsuit, however, Zingano says Berry went on to tell her she could no longer be cast in the movie as she was no longer contracted as a UFC fighter, and the movie could only work alongside UFC fighters. As such, Zingano is suing for damages.
Bruised is set to be released later this year, and stars Berry and UFC Flyweight champion, Valentina Shevchenko.
Comments
comments