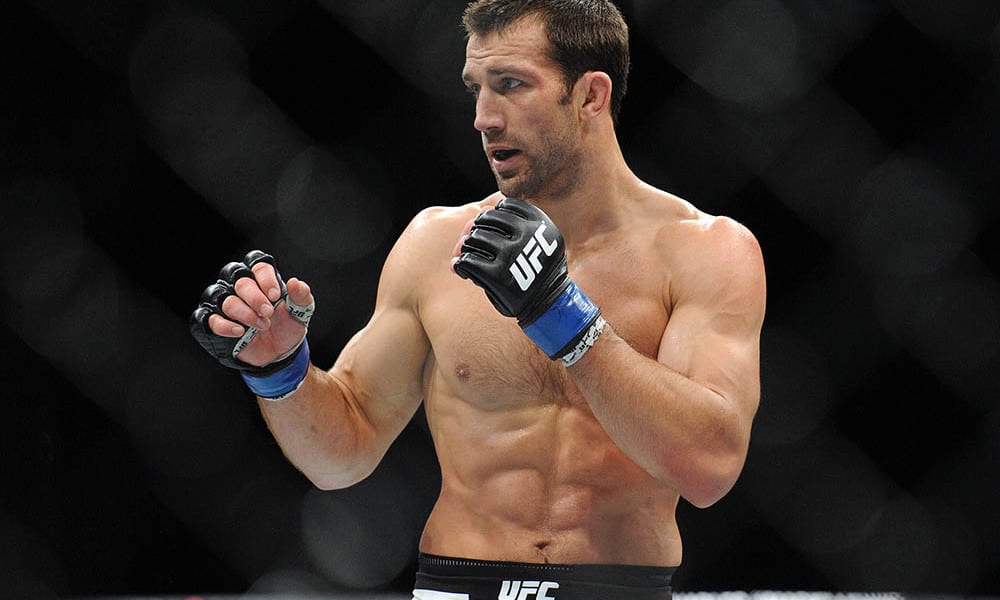 Luke Rockhold isn't expecting much in his upcoming bout with Sean Strickland except some pure, meat-headed aggression. 
Rockhold, the former UFC middleweight champion, is expected to face Strickland in November in what will be his first fight since a July 2019 defeat to Jan Blachowicz. Stickland has impressed recently, extending his winning streak to five (and an overall record of 24-3) with a recent win against Uriah Hall but Rockhold says that it's not Stickland's skill but rather his 'stupidity' he must be wary of if and when they step into the cage together.
"As stupid as he looks and as stupid as he sounds, he's effective," Rockhold said via MMA Junkie. "Probably because he's so stupid. He just comes forward, he's got confidence in himself, and he doesn't question it, and that's dangerous, for sure. I think he's somewhat one-dimensional, and being able to expose that is key. He's just tough — tough and confident. That's a big problem for a lot of people, so you've got to take that confidence from him.
"You've got to put him in positions he's not comfortable with and finish it. I think he's average everywhere. He's hasn't got a great ground game. He doesn't have great wrestling. Decent boxing. He doesn't kick much, but he's tough. He's tough, and he's not going to take no for an answer kind of thing. He doesn't have quit in him. You've got to make him quit."
For Rockhold though, defeat isn't an option. He has already lost three of his last four, recording just a sole win over David Branch dating back to 2016. He has suffered a litany of injuries and complications since then but the 36-year-old says that finally the stars have aligned for him to come back in full fitness.
"Recently I've gotten healthier, and I've got that urge to come back and to fight," Rockhold explained. "Being away from it for so long, it kind of builds it back up. Anyone can burn out in any sport, especially even more so in fighting, so time was well-deserved, well-needed, and it fired me back up to get back in there, and I still believe I'm the best. When I'm dedicating myself and put the time in and fight freely, I don't think anyone can compete with me."
Comments
comments