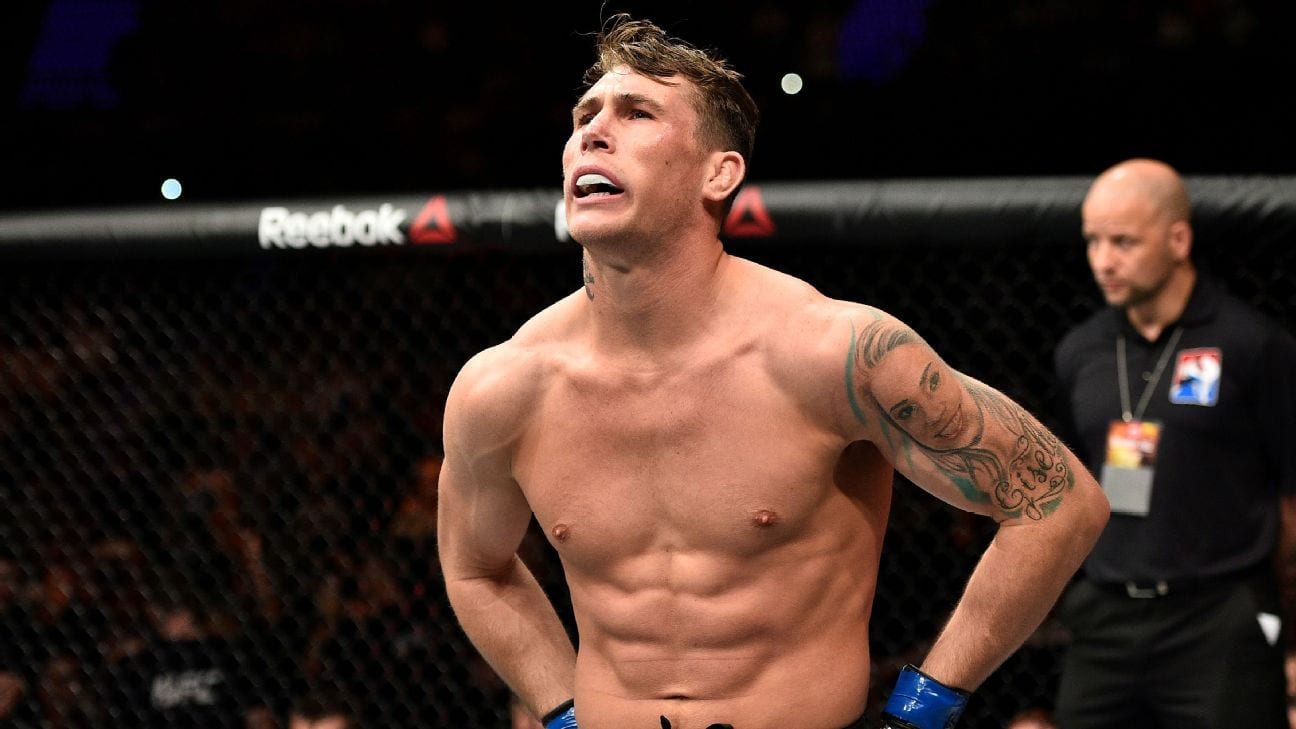 Darren Till will look to continue his rise up the middleweight ladder in a few weeks' time in a bout with Derek Brunson but make no mistake about it, a UFC title and Israel Adesanya are in his firing line.
The Liverpool man, still just 28, will look to erase the memory of his decision defeat to Robert Whittaker over a year ago when he faces Brunson on September 4 but speaking to Ariel Helwani on the newly-relaunched MMA Hour, Till said that a UFC title is still his primary motivation.
"I will take 20 losses, I will take 55 losses, I will take injury after injury after injury to get where I want to be," Till said. "It's good to see guys like Charles Oliveira, Jan Blachowicz … it's good to see them types of guys do the things that they're doing. Charles lost to [Donald] 'Cowboy' Cerrone, and now he's the champion. … I am prepared to do whatever it takes with me and my team.
"I have visualisations of winning that belt, [and] when Joe Rogan comes over to me with the mic, throwing the mic out of his hands and giving it to [my head coach] Colin [Heron] so he can give the speech that is needed. And I go out of the cage with my belt, let him have his speech, and I dump the belt on his desk the next day, and we continue.
"I visualise all this, mate, but I believe it. With all the antics, that's hyping fights, but don't get it twisted, I don't take this lightly. … I wake up every day and I put my soul, mind and body through hell and back."
Of course, to achieve that he will most likely have to dethrone Israel Adesanya unless someone else manages to do so before him.
"Listen, good luck, good luck Izzy on your journey," Till said in parting. "He's a fan of me, and I'm a fan of him. But I will be beating you, Izzy. I will be beating you, mate. You f*cking know it."
Comments
comments