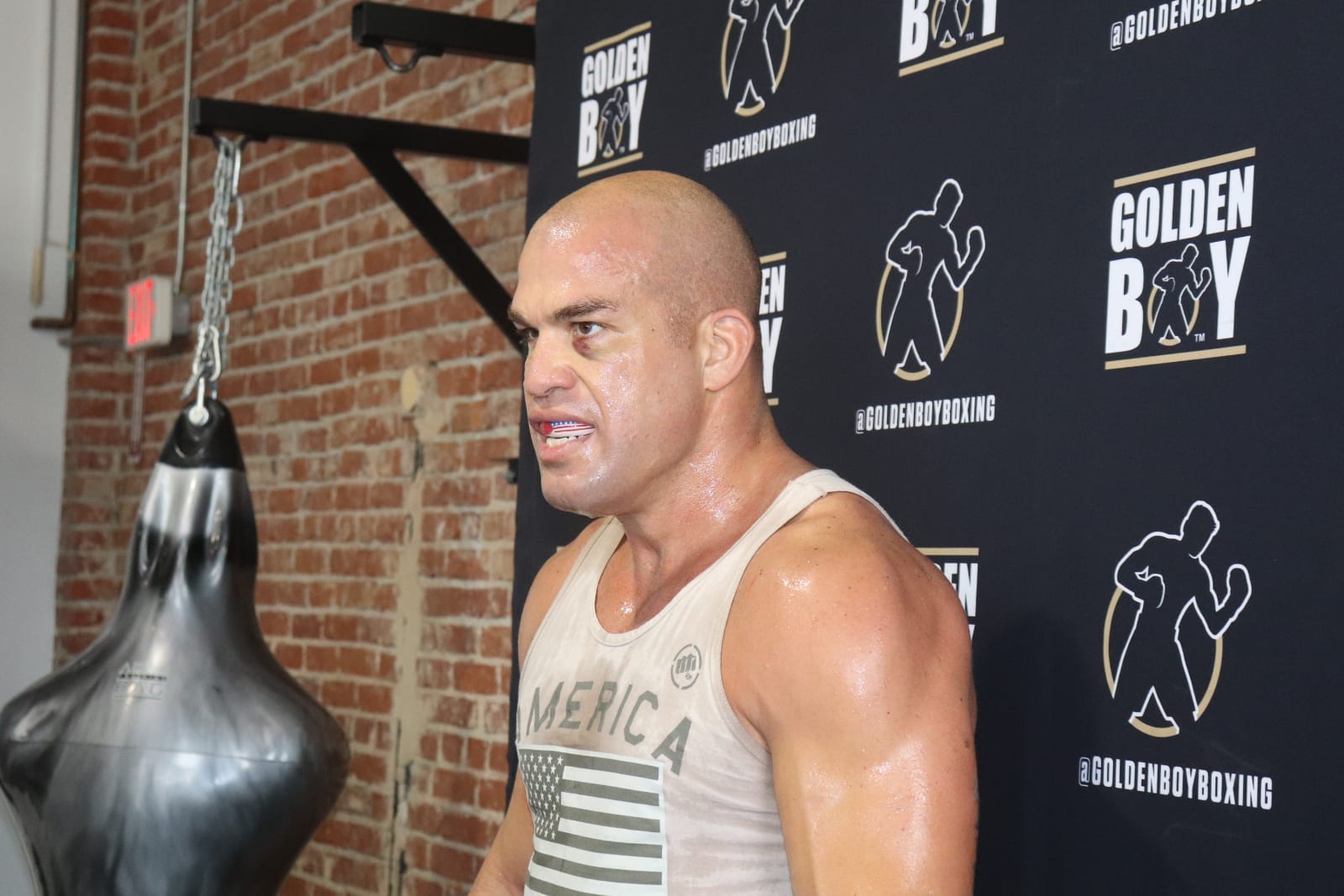 As he prepares for his next fight, Tito Ortiz says he's found career resurgence in training — one that makes him believe he's as good as anyone in the world today.
Ortiz is set to make his Combate Americas debut later this year against former WWE star Alberto Del Rio, and does so on the back of a KO win over longtime rival Chuck Liddell. According to Ortiz, should he enter the cage against Del Rio feeling as good as he did against Liddell, he believes he's entering another peak in his fighting career.
So much so, he'd back himself against UFC light heavyweight champion Jon Jones, even saying he'd find Jones an easier fight than Jones' rival Daniel Cormier.
"I think I would do a lot better against Jon Jones than [I would against] Daniel Cormier, because Cormier is just a shorter guy (with) bigger legs, bigger torso," Ortiz said, speaking on the Domenick Nati Show. "He's just a big, big guy. Jon Jones is long and lengthy. At least I can try to get in the inside and try to overpower some of the positions.
"But it would be Jon Jones, I would think I'd have a great chance against."
Where does Ortiz find this confidence? Well firstly, in his preparation, but secondly in seeing what he perceives is a hole in the basically untroubled Jones' game.
"I think I could [beat Jones]. If I have a camp like I did the last one of 18 weeks, 100 percent," Ortiz said. "There really hasn't been anybody to fight Jon Jones, to get in his face, and stay in his face. Everybody else, they want to strike on the outside with him. He's too damn long, you cannot do that. You got to get in the inside of him. That's the way to fight him.
"As a coach and as a fighter, that's the way to beat him. Someone should be aggressive enough to keep the fight, pushing him around. Make him feel uncomfortable."
–
Comments
comments