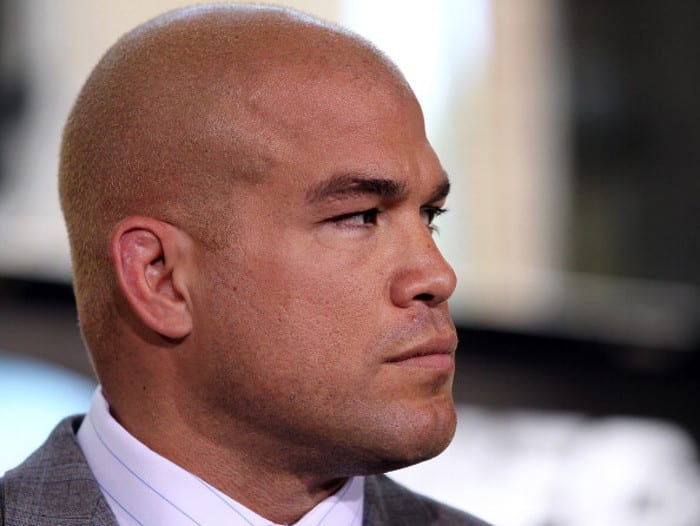 Tito Ortiz says Cain Velasquez has expressed an interest in fighting the winner of his upcoming fight with Alberto El Patron.
Ortiz is set to meet the former WWE star in his promotional debut for Combate Americas on December 7. According to him, his foray with Combate is far from a one-time affair, and there are actually already big plans in the works for Ortiz to continue competing after his next outing.
"It's not a one and done deal with Combat," Ortiz said, speaking with Shakiel Mahjouri of BloodyElbow. "I signed a three-fight, two-year contract with them. So there will be a fight after," Ortiz said. "Campbell [McLaren] actually talked to Cain Velasquez and he said he'd like the winner of this. If Cain Velasquez can get to 205, I'm in. If he can make it to 210 I'm in."
Velasquez recently left the UFC to head into professional wrestling with the WWE, and was last seen losing his own debut to Brock Lesnar at a recent event. He had said the move signified the end of his mixed martial arts career.
As for El Patron, most aren't giving him much of a chance against Ortiz despite a history in MMA, including Ortiz himself.
"His chances in the fight are pretty much slim to none," Ortiz said. "I'll give him that puncher's chance. He's a big guy. I didn't realize how big he was until we came face-to-face."
–
Comments
comments