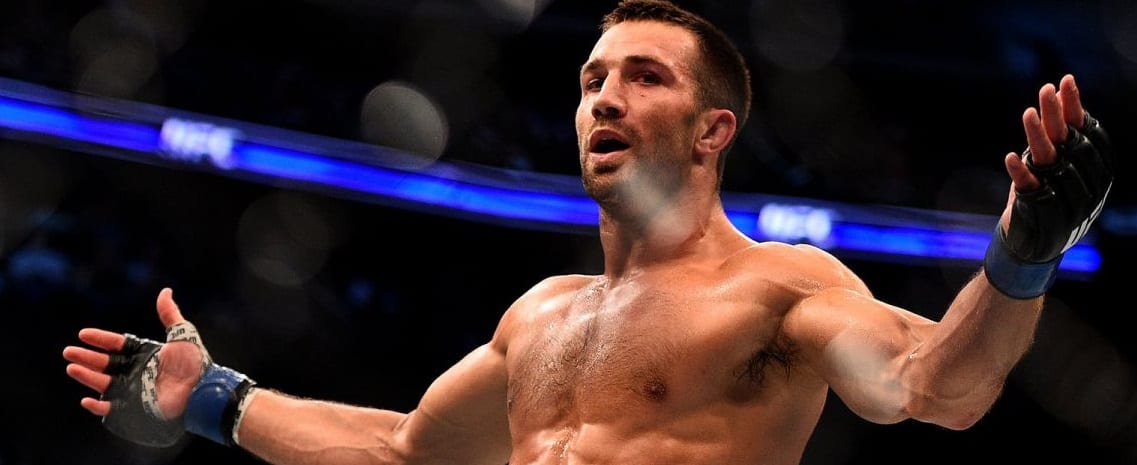 It is easy to assume that Luke Rockhold didn't anticipate his current situation.
The former UFC and Strikeforce middleweight champion became the latest member of the 185-pound class to try his hand at light heavyweight in July and despite declaring that he 'doesn't lose to fighters like Jan', he succumbed to a second round knockout defeat at UFC 239 in Las Vegas.
That defeat, his second in succession and third in his last four fights, underscored the difficulties fighters face when stepping into a new weight category similar to that of his former rival Chris Weidman and, last weekend, Ronaldo 'Jacare' Souza, who was also defeated by Blachowicz in the headliner of the UFC's card in Sao Paulo.
And, as he said to MMA Fighting, the Blachowicz fight may well have been his mixed martial arts swan song.
"My head is content where I'm at right now," Rockhold said. "I've done a lot of things in the sport. I'm not trying to be a headline maker. I'm not trying to say I'm going to retire and then want to come back. I don't like to close doors on things in life. Right now, I'm just happy not fighting. It feels good to focus on other things."
Those 'other things' won't preclude athletic competition, it seems. Rockhold is scheduled to grapple ADCC runner-up Nick Rodriguez at Polaris 12 on November 30 but several other business opportunities in the field of modelling and acting mean have opened up for him, meaning that the fighter, who turned 35 in October, likely doesn't have to rely on prizefighting for a living.
"Fighting takes a lot. I've done it, I've been to the top of the game," he continued. "I just don't have the same passion, the hunger for it at this point. I'm excited to go in other realms of life. I know I have a lot of fans out there. I'm sorry I'm not fighting but you never know. Maybe someday I will but I don't foresee it at this point.
"A couple grappling matches to keep myself entertained in the process, I think the people who tune in will have some fun watching. I'm going to bring it to this kid, and if I do another one, I'm sure it's going to be fun and entertaining.
"I'm well off. I can choose what I want to do. I've got a couple companies I'm working with, and I've got checks flowing from so many different ways. I'm not like the rest of these guys where I have to pursue and beat the thing into the ground with fighting or jiu-jitsu or anything. There's other areas of life and I can put some energy and focus on those things.
Should Rockhold have thrown his last punch in anger, he says that he can be more than content with the fruits of his fighting career. He has held two world titles and holds wins against top level fighters like Chris Weidman, Michael Bisping, Ronaldo Souza, Lyoto Machida and Tim Kennedy.
"I've been doing it for nearly 14 years. I've conquered two different companies. I've been the best in the world undisputedly. I sleep well with that. Not a lot guys can do that."
Comments
comments