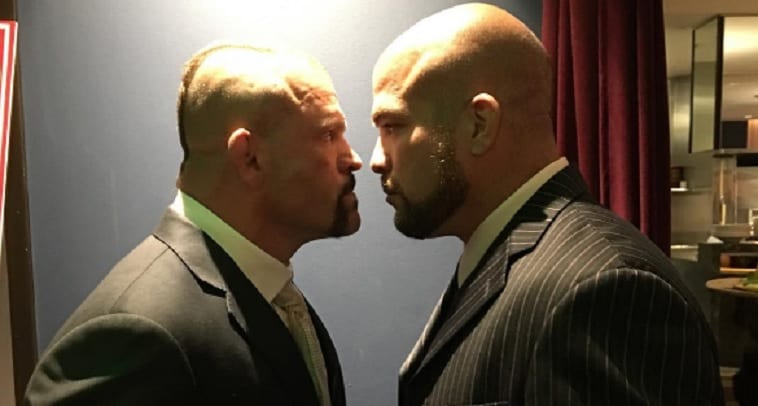 The rivalry between former friends Chuck Liddell and Tito Ortiz is one of the more incendiary in UFC history. Their back and forths have yielded two octagon engagements, both of which ended in conclusive victories for Liddell.
Speculation for a third bout between the two was mooted in recent days following an Instagram post which showed the two former UFC light heavyweight champions squaring off once again. Both fighters maintain that their mixed martial arts careers are behind them but, as we have seen in several past instances, MMA retirements often have a tendency to be temporary and now that Liddell is no longer under UFC contract it may open the door to one last showdown between two of the sport's historic biggest stars.
It is unclear as to whether the terms of Liddell's last UFC contact would allow him to fight under the banner of another promotion but he certainly hasn't been shy in recent months to tease the possibility of a comeback.
In response to the above picture, Ortiz jabbed Liddell saying that he could "lend Liddell some money" and that it "sucks that he needs it" to which Liddell posted a lengthy riposte, saying that he heard that Ortiz had "changed" but that he's "still the same piece of shit I've punked on numerous occasions."
Oddly enough, it seems that this has made Ortiz reevaluate his comments. Writing on his own Twitter account, Ortiz apologised for his comments.
.@ChuckLiddell you are correct I was wrong with my reply.I said something that night after the pic was posted on pure emotion. #MyBad

— Tito Ortiz (@titoortiz) June 5, 2017
Perhaps he has changed, after all?
Comments
comments