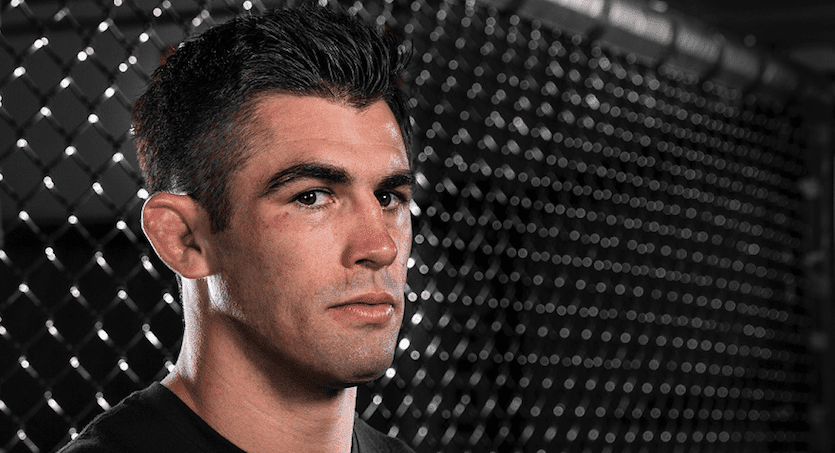 There is a case to be made for Dominick Cruz being considered the best bantamweight fighter to ever compete in the UFC, even despite losing the title at the hands of Cody Garbrandt late last year. 
The loss to Garbrandt, the second ever in his career, came nearly a decade after the first which coincidentally came at the hands of Urijah Faber who now owns and operates the Team Alpha Male gym from which Garbrandt burst onto the UFC scene just over two years ago. The new champion is currently embroiled in a feud with former training partnet T.J. Dillashaw which will take place on our TV screens weekly on The Ultimate Fighter until they eventually throw down later this year.
Cruz is the presumed next in line for whomever is to emerge victorious from that clash but, as his coach Eric Del Fierro said in an interview with IBTimes.co.uk, the setback that his fighter experienced in his first meeting with Garbrandt has given Cruz the scope to truly grow as a fighter.
Dominick is doing great and keeping busy," Del Fierro said. "He is more mature and has a better understanding of himself, which lets him train smarter. He is in peak form and his best is yet to come."
A battle with plantar fascia tendinitis on both feet hampered Cruz's preparation for the bout but Del Fierro said that neither he nor his fighter wanted to use that as an excuse for losing the fight with Garbrandt.
"Dominick's plantar fasciitis is not an excuse and he will perform with or without an injury," Del Fierro added. "No one fights at 100%. Cody just looked that good that night and performed better. There are no excuses. Dominick beat TJ Dillashaw when he had planter fasciitis but lost to Cody. Dominick took the fight knowing the condition his body was in and has no regrets. Cody just had a better fight that night."
"There is no timeline and nothing is set in stone," Del Fierro said when asked of Cruz's return. "Dominick wants to fight either guy, whoever holds the title. I think Cody will win, but we'll have to wait and see what happens."
Comments
comments