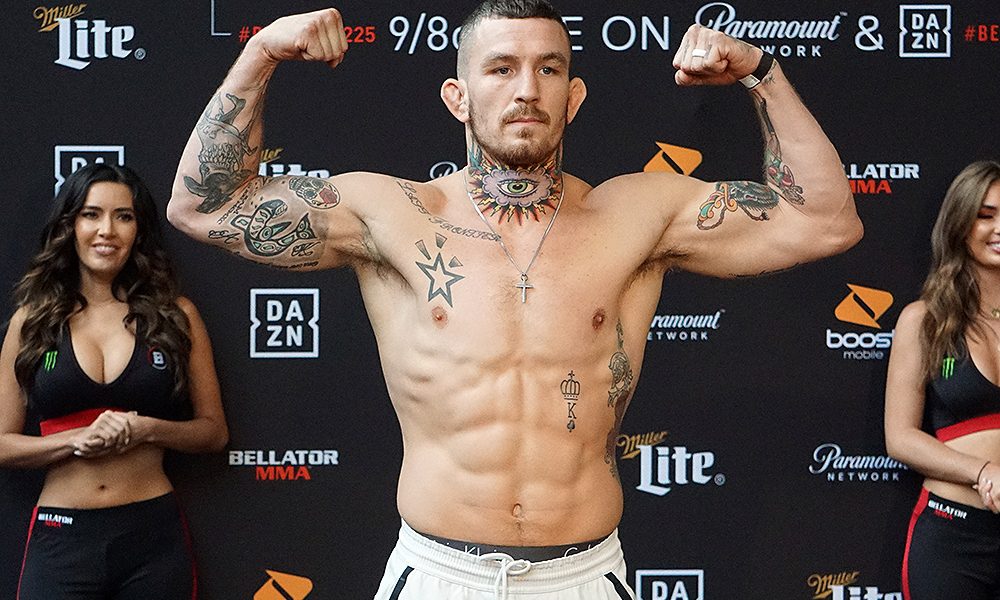 The Bellator middleweight championship will be contested in Dublin's 3 Arena this coming Friday when the unbeaten American Top Team product Austin Vanderford takes on one of the sport's most battle-tested veterans in champion Gegard Mouasasi — but the 11-0 Vanderford isn't intimidated by the experience advantage his opponent can point to.
Mousasi has been defeated just seven times in a 57-fight career which has seen him claim impressive wins against the likes of Lyoto Machida, Chris Weidman, Dan Henderson and quite literally dozens more but speaking ahead of his first world title shot, Vanderford says that he is uniquely equipped to neutralise Mousasi's threats.
"He's a very intelligent fighter," said Vanderford in an interview with MMA Junkie. "You see him in a lot of fights where he looks disinterested in the fight and going out there. I think some people, in my personal opinion, some guys just don't have the right game plan to go out and fight someone like that.
"Without giving away too much of what I have planned, you'll see my game plan. I'm very confident in what I have prepared and what I have going forward."
Vanderford earned this opportunity with a hard-fought win against England Fabian Edwards last year, a fight which increased his perfect career record to 11-0, and he says that his aggressive combination of wrestling and thunderous ground n' pound will cause Mousasi problems.
"A lot of fights are style matchups too. Some of the guys who fought him just aren't good matchups for him. Whereas I think I'm a very difficult matchup for him. I'm 31, but I haven't had that many fights. I haven't fought for that long. I feel I'm still coming into my own as a fighter. So to get a belt and be a world champion this early on in my career, I feel like this is going to be huge for my legacy down the road.
"With my whole heart I think I'm one of the best in the world right now and I'm ready to go solidify that on the 25th."
Comments
comments