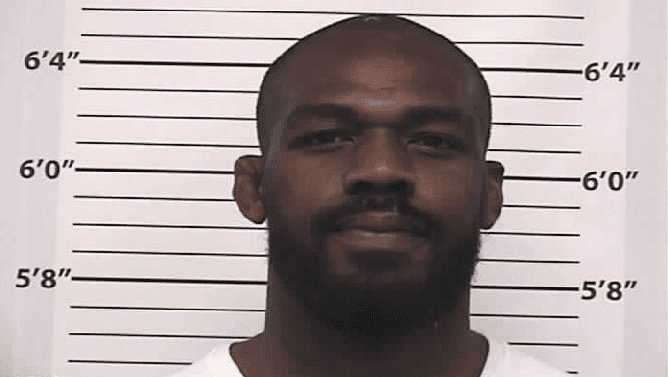 Jon Jones bodycam arrest video from the night he was inducted into the UFC Hall of Fame has been released.
The former UFC light heavyweight champion was arrested by the Las Vegas Police Department last year on charges of misdemeanor battery domestic violence as well as a felony charge for headbutting a police vehicle. The footage reveals the nature of Jones during the arrest, and shows the 34-year old severely upset, berating the arresting officers while in tears.
Jones repeatedly mentions his Hall of Fame induction, and asks the police repeatedly, "Why are doing this?" At one point, he notes a bystander filming and cries, "This is going to be on YouTube tomorrow." The video also reveals Jones firing off antagonistic remarks to those around him, repeatedly labelling one a "fucking nerd" before telling him "I hate you."
The footage was first acquired by the Las Vegas Review Journal.
It marks the latest in a long, long line of legal issues Jones has faced over the years, often involving alcohol. In the days following this latest arrest, Jones proclaimed he would make this be a life lesson that would see him evolve as a person, and pledged to remain sober going forward.
At the time of the arrest, UFC president Dana White noted Jones often found himself in trouble at the result of alcohol and suggested it was better for Jones to avoid coming to Las Vegas in future.
Comments
comments