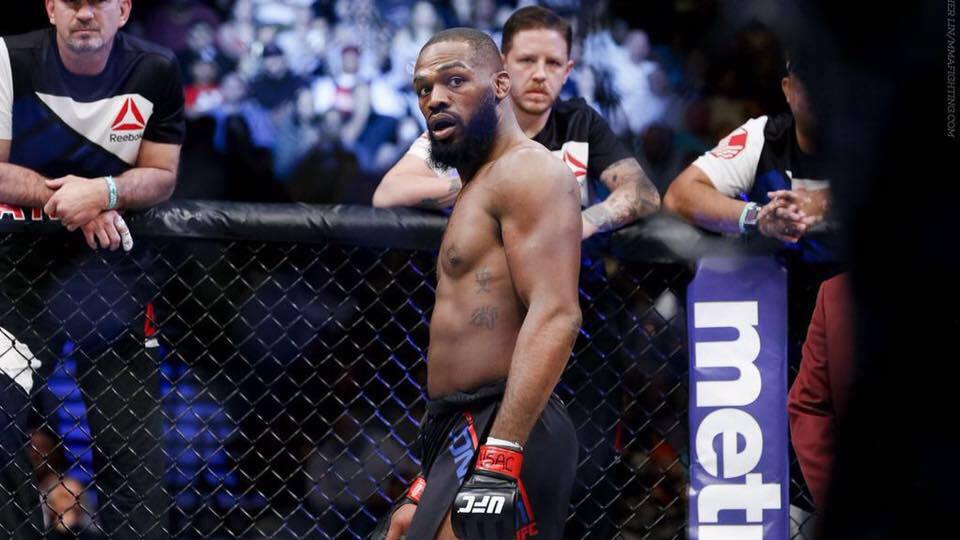 This time one year ago if you had been asked which of the UFC's 205-pound fighters would go on to become only the second 'champ champ' in the organisation's history, 99 times of out a 100 you would likely have answered 'Jon Jones'.
Jones, whose professional career still doesn't show any clear defeats (other than the controversial DQ against Matt Hamill in late 2009), was awarded the victory via third round TKO, moments after connecting with a vicious left high kick to Cormier's dome.
The post-fight celebration didn't last long, however. Days after the bout Jones was informed that he had failed a USADA test, which led to the UFC stripping him of the title and returning it to Cormier's waist.
'DC' would go on to defend the title against Volkan Oezdemir earlier this year before his crowning mixed martial arts achievement earlier this month when he knocked out Stipe Miocic in the first round to win the UFC heavyweight title.
12 months on, Jones has posted a reflective message on Instagram.
"Time has a way of putting things into perspective," he wrote. "One year ago today I knocked out Daniel Cormier to reclaim my light heavyweight title. It was the culmination of all the sacrifice and hard work put in on the road back to where I truly know I belong. That's at the top…the only place I've ever dreamed of being. Turns out it wasn't a forever moment but a fleeting one as two weeks later I find out on TMZ of all places my title has been stripped and I'm suspended once again.
"To go from the spotlight to darkness, and have everything taken away from me again was a hardship the public will never truly understand. It bent me but did not break me and I had to learn to fight in a different way. I've spent the last year living right and getting healthy, but much of that work was spent correcting and repairing my mental space.
" Call it weakness if you will but even the toughest individuals need assistance getting back on track. I'll be back, and when I am it will be a more complete version than the world has ever seen. You have to turn the lemons life gives you into lemonade, and you have to take time to sit back and enjoy it. The struggles don't define you. It's how you handle them that determines who you are. Be good, enjoy the day and God bless."
Comments
comments