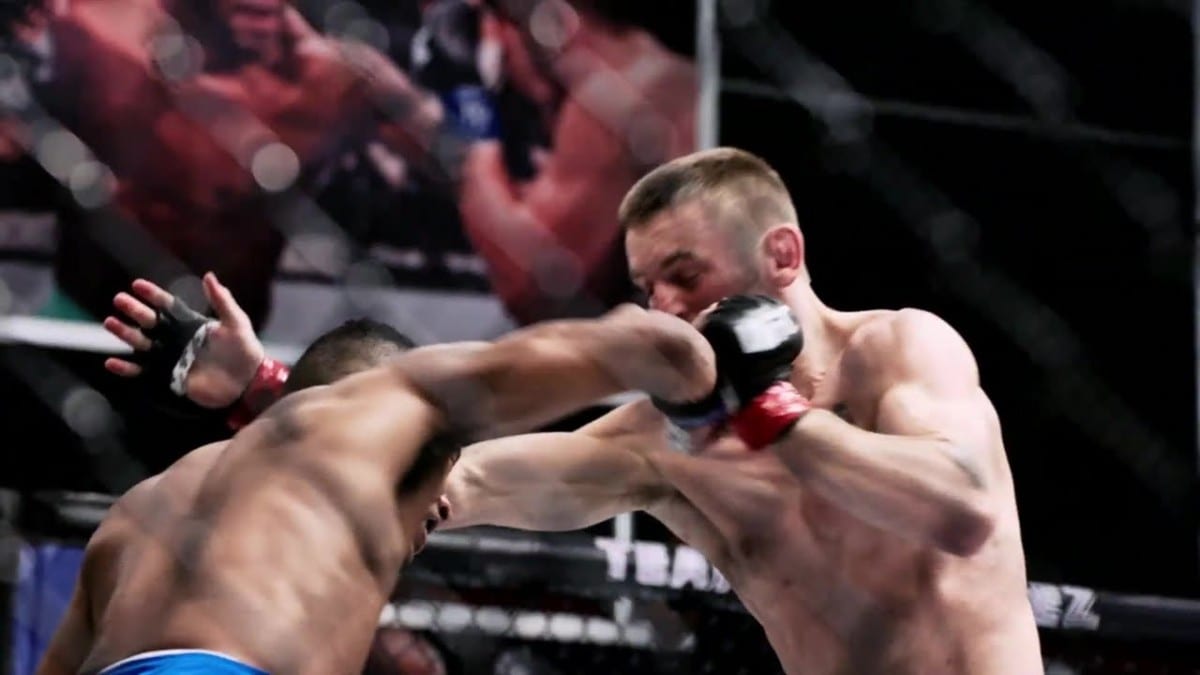 When Tim Elliott steps into the cage against Demetrious Johnson at The Ultimate Fighter: Tournament of Champions Finale this weekend, he will be the biggest long-shot title contender in UFC history.
Not only is Elliott fighting for a UFC championship as a result of winning the latest season of TUF, he will attempt to win the belt from one of the top pound-for-pound fighters in the sport. Elliott, who was the Titan FC flyweight title holder, outlasted 15 other current champions from various organisations across the globe to earn a shot at Mighty Mouse's crown.
While the oddsmakers forecast that him winning is highly unlikely, the title challenger isn't letting the role of underdog get him down.
"No man, I love it. If you look at us on paper, then yeah it's going to be a huge upset", Elliott said to the media this week. "But, you know, I'm not a technician. I'm not a martial artist. I'm a fighter. I'm an awkward, ugly, dirty fist-fighter. That's the only way to beat Demetrious Johnson.
"If this was a show of skill or a technique-off, he beats me every time. But what it comes down to when the door shuts, this is an ass-kicking contest and I'm good there."
Given that Demetrious Johnson is about as dominant a champion as there is in mixed martial arts today, there is an absence of evidence on how to solve the riddle of beating him. One person who has had their hand raised against Johnson, albeit in the bantamweight division, is Dominick Cruz and it is that performance that Johnson intends to emulate in the cage this Saturday night.
"I went and helped Dominick Cruz train to prepare for Scott Jorgenson, that was for the first bantamweight title. I haven't put myself mentally in the cage with Demetrious Johnson a whole lot but I've been in the mental cage with Dominick Cruz thousands of times. That's a guy that has beat Demetrious Johnson — and that's the key to beating Demetrious Johnson. I feel like I almost have all those things that Cruz has."
"When I first started [fighting like that], people were saying 'Don't do this, don't change your stance, be more traditional', but everybody's good at the traditional shit. The things that me and Dominick Cruz are good at, nobody else is really good at. So that's how we win fights."
Comments
comments