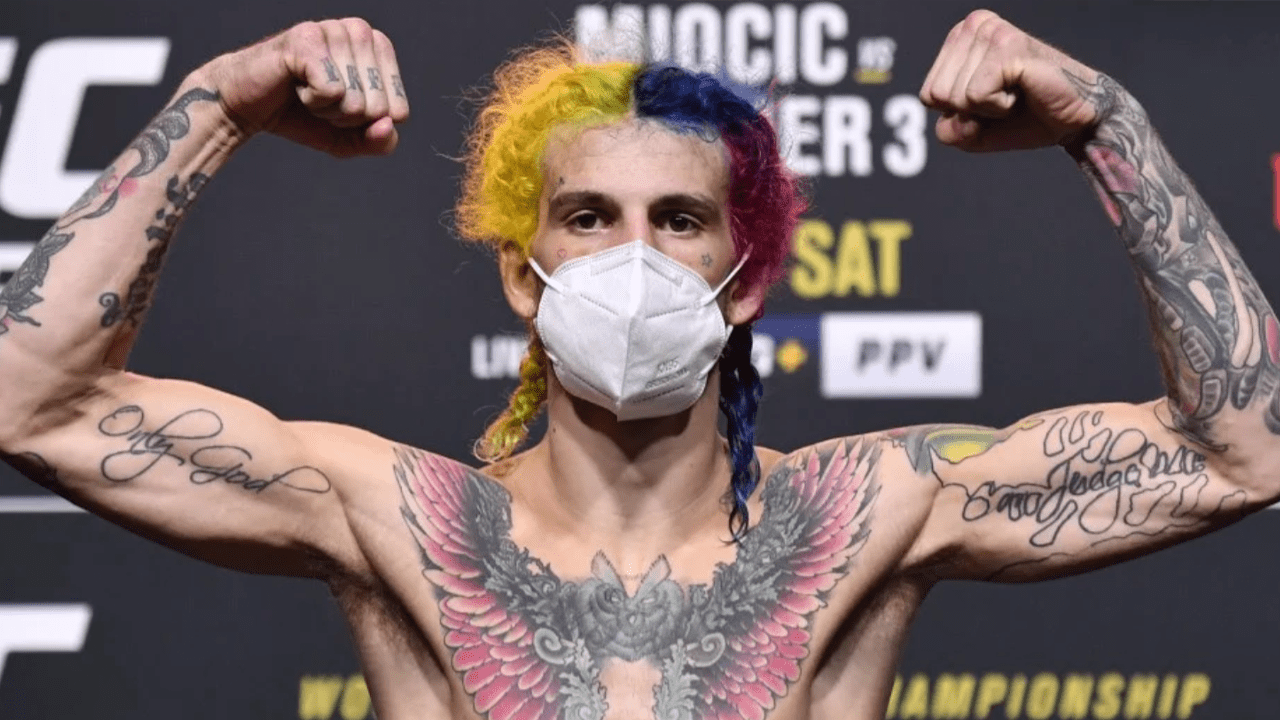 Sean O'Malley suffered the first defeat of his career last weekend, losing by first round TKO to Marlon 'Chito' Vera in Las Vegas after appearing to injure his foot early into the fight.
The 25-year-old prospect, who has been tipped as a future mixed martial arts star, was visibly unsteady on his feet afterwards, losing his balance on more than one occasion — with Ecuador's Vera finishing him on the ground via strikes 20 seconds before the end of the first frame.
Clearly bothered by his foot injury, medical protocols dictated that he we taken from the cage on a stretcher — something which ex-UFC fighter Ben Askren publicly goaded him for, saying that doing so was a sign of weakness from the bantamweight fighter.
Well, O'Malley isn't taking this one lying down.
Speaking on The Timbo and Sugar Show podcast (via MMA Junkie), he was fiercely critical of Askren's stance and said that he had previously thought of Askren as being "smart".
"I thought Ben Askren was smart," O'Malley said. "I didn't know he was slow. You have an opportunity, you (expletive) your foot up. I had an opportunity. Your foot's (expletive) up, and you have to walk here to there. Or they said, 'Here, we'll push you on a little thing with wheels so you don't have to walk on your (expletive) up foot, make it worse.'
"I'm like, 'God, big Ben, I thought you were smarter. I didn't know you were stupid.' It's just stupid. If you ask the smartest person in the world, you smash their foot and you say, 'Do you want to walk over there or do you want to be carted?,' they would take the cart."
Comments
comments