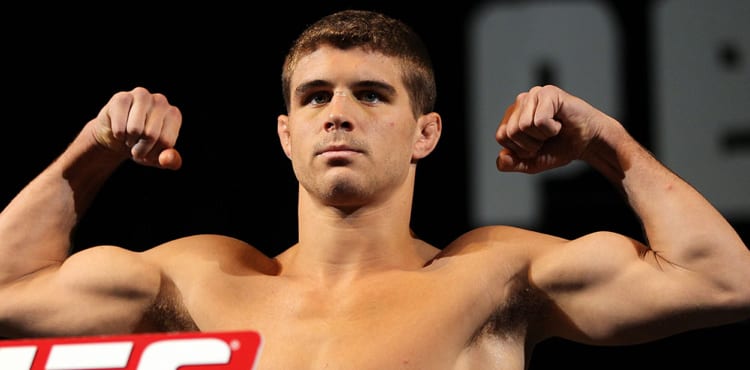 New York's Al Iaquinta has suggested that he is close to hanging up his gloves.
The one-time UFC title challenger, 34, has won just once in his past five outings including three defeats on the bounce to Donald Cerrone, Dan Hooker and, earlier this month, against fellow veteran Bobby Green and stated on his 'Call Me Al' podcast (via MMA Fighting) that the ravages of the fight game have taken their toll.
"I'm thinking that's it, man," he said, referencing the loss to Green. "That's the way to go out.  mean, obviously, you want to go out on a win, but this sh*t's not worth it, dude. You saw Michael Chandler and Justin Gaethje fight. Those guys, they beat the hell out of each other. That wasn't worth it.
"To be honest with you, I don't know. It was the first fight that I really gave up in," he added of the fight with Green. "He didn't knock me unconscious, and I kind of turned and I covered up. I was still conscious; I knew what I was doing. But I kind of just wanted out. That was it. I realised that he hit me hard — it probably was not going to be a good night for me. I was not confident in my preparation, in my cardio, my wrestling.
"These guys are training hard. These guys are training three times a day, two times a day, really hard. My body just can't hold up to that any more. That's the first time in my career ever that I gave up in a fight."
Should Iaquinta confirm that he is stepping away from the fight game, he will presumably be able to concentrate further on his real estate career — something he has been weaving into his professional fighting career for several years now.
Comments
comments