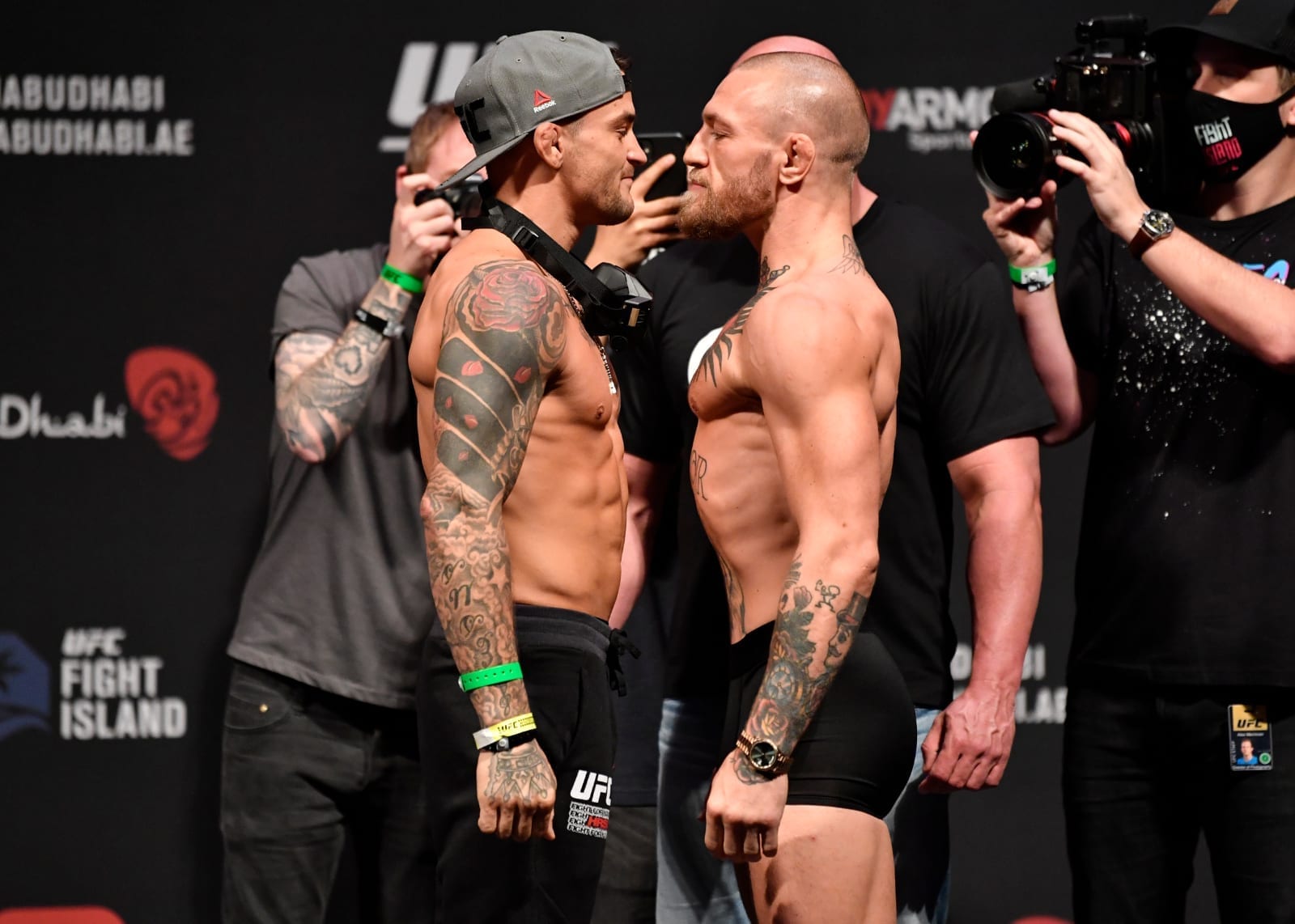 The eyes of the mixed martial arts world will be squarely focused on Las Vegas on July 10 when Conor McGregor and Dustin Poirier meet in the centre of the Octagon for a third time, and the trainer of one half of the fighters says that it could well prove to be the biggest fight in the sport's history.
The involvement of McGregor on the card practically guarantees a bumper pay-per-view audience (and now live gate) which likely won't be exceeded this year and will also have significant ramifications to the next challenger to Charles Oliveira's recently-won UFC lightweight title.
And Mike Brown, coach of Dustin Poirier, says that the bout will be a big one.
"Conor is the biggest draw in this sport, and I think this well sell more pay-per-views than any other fight," Brown said via MMA Junkie.
"This potentially will be the biggest pay-per-view of all time. It really has that capability, and it probably will. I believe that, and the title fight will always be there after.
"He's still getting better all the time, and another guy who has paid his dues more than anyone. These are the guys that took the long road, the guys that deserve it more than anybody."
With the scores between the two lightweight standouts currently tied at one apiece, the UFC 264 headliner between McGregor and Poirier looks set to be a pivotal one in which the stakes couldn't be set much higher.
Comments
comments