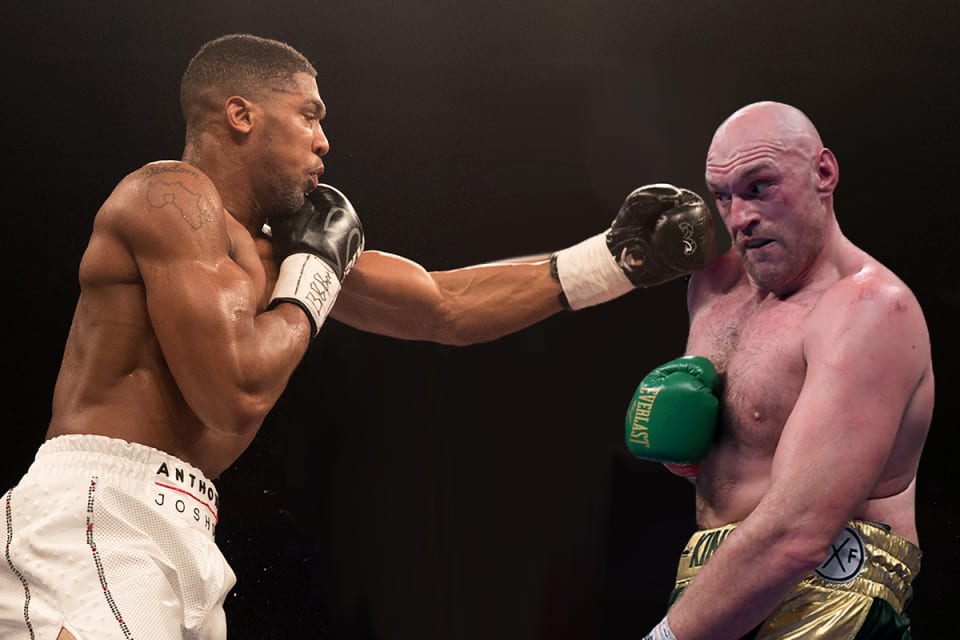 Tyson Fury has fired back at Anthony Joshua's accusations of him being a "fraud."
Earlier today, Joshua broke his silence on the news that an arbitrator had ruled Deontay Wilder was owed a rematch from Tyson Fury by September 15 of this year, taking to his social media to blast his fellow Englishman.
"Tyson Fury, the world now sees you for the fraud you are," Joshua wrote on Twitter. "You've let boxing down! You lied to the fans and led them on. Used my name for clout not a fight. Bring me any championship fighter who can handle their business correctly."
It took Fury just minutes to respond, angrily writing back that Joshua was well aware the risk the arbitration could bring, and that if Joshua wanted to squash their beef, there was an immediate solution.
"Anthony Joshua, you're more full of shit that Eddie, spouting absolute shite!" Fury responded. "Your full team knew there was an Arbitration going on, it was out of my hands! But I tell you what if I'm a fraud let's fight this weekend bare-knuckles till 1 man quits? Let's put up 20 mill each!!!"
@anthonyjoshua your more full of shit that Eddie, Spouting absolute shite! your full team knew there was an Arbitration going on, it was out of my hands! but i tell you what if i'm a fraud let's fight this weekend bare knuckles till 1 man quits? let's put up 20 mill each!!! 🖕🏻🖕🏻 https://t.co/NbCvwn6YfN

— TYSON FURY (@Tyson_Fury) May 19, 2021
–
Comments
comments